Purpose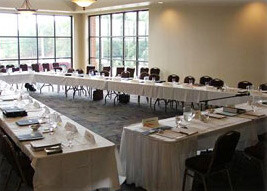 Conference Services ensures that each guest experiences Southern hospitality at Southern Wesleyan University through:
conveniently located facilities;
attractive and spacious accommodations;
a clean and safe environment;
all air-conditioned facilities; and a warm, genuine Southern welcome.
Southern Wesleyan University is taking the lead in quality standards by offering guests;
a staff with training that will meet their every need;
economical conference planning;
clean, modern, state-of-the-art facilities; and
a Christian environment that shows care and concern.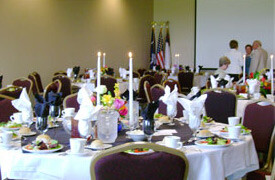 In order to provide an enjoyable and successful conference, we guarantee a staff that is competent, accessible, resourceful, flexible and efficient. Southern Wesleyan University is committed to being effective, organized and customer-oriented.
At Southern Wesleyan University, guest satisfaction is our top priority. We believe that our first-class service will exceed your expectations. We offer a campus that will provide the quiet for a thought-provoking conference and the beauty that will help to generate creativity for discussion.
Southern Wesleyan University's Conference Services guarantees you will experience the difference with Southern hospitality.