Weddings and Special Events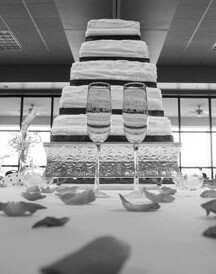 Southern Wesleyan University has numerous venues for your wedding, wedding reception and rehearsal dinner. Our Conference Services staff also can work with you to arrange accommodations for your wedding party at our premier Eagle's Rest Bed and Breakfast or at a local hotel around the area.
Southern Wesleyan also has an on-site catering venue that can provide great menu options for your food needs from a served meal to a buffet-style reception style meal. We also will be glad to work on your own menu tailored to your tastes and choices. We also can arrange ice sculptures, fountains and other event services as needed.
Conference Services asks that you schedule an appointment to meet with one of our staff to discuss your needs and wants for your wedding. Contact us at 864-644-5191. We will be sure to find the right venue, food choices, and accommodations for your wedding. Be aware that we follow the guidelines of the Wesleyan church which does not allow alcohol or wine toasting on the premises.