A great fall season for the Warriors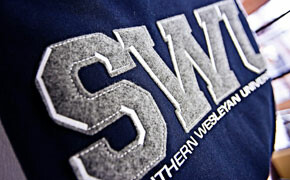 The Southern Wesleyan University (SWU) Department of Athletics had one of their most successful fall seasons during their opening 2012 campaign.
Two Warrior teams finished the fall in the postseason and preseason NAIA Top-25, with both the men's soccer and men's golf teams coming in at #22. The women's cross country team finished the season in the Receiving Votes (RV) category of the final NAIA poll, giving the Warriors three teams that are being recognized at the national level.
"Wow, what an amazing fall season for the Warriors," said SWU Director of Athletics Chris Williams. "It would be hard to imagine a better fall semester for SWU athletics as we look back in history since the beginning back in 1970." Read more about this. Also, follow SWU athletics here.