'Care of Creation' features Southern Wesleyan authors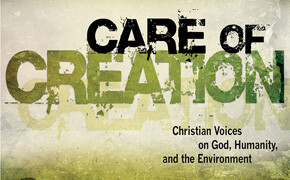 Care of Creation: Christian Voices on God, Humanity, and the Environment
A group of Southern Wesleyan University employees contributed chapters to a new book that offers a biblical perspective on humanity's stewardship of the earth and its inhabitants.
The new book, "Care of Creation: Christian Voices on God, Humanity, and the Environment," was recently released by Wesleyan Publishing House.
The book's contributing authors include Dr. Christina Accornero, chair of the religion division and associate professor of religion; Dr. Don Wood, professor of religion; Dr. Martin LaBar, professor emeritus of science; Dr. Rocky Nation, professor of biology; Dr. Susan Rouse, professor of biology; and Rev. Ken Dill, vice president for spiritual life and university chaplain. Dr. Roger McKenzie, professor of religion, assisted in the planning and coordination of the book.
The book, edited by Joseph Coleson, professor of Old Testament at Nazarene Theological Seminary and an ordained minister in The Wesleyan Church, includes contributions from faculty at other Wesleyan institutions, as well as from Dr. Jo Anne Lyon, general superintendent of The Wesleyan Church.
"Creation isn't all about people, but it's about the environment – everything that walks on earth and flies – it's the total package," Accornero said. "It's a clear connection that we are created beings who are able to care for the environment as a whole. To ignore that assignment from God would be to fall down on our stewardship."
Chapters authored by Southern Wesleyan faculty and staff include "Choices between Life and Death," by Accornero and Rouse; "Land and Water Conservation," by Nation and Dill; and "Endangered Species and Habitats," by LaBar and Wood.