Internationally-renowned artist Medema at SWU Nov. 19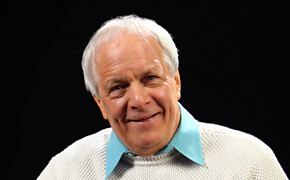 Ken Medema
Southern Wesleyan University welcomes internationally-renowned Christian recording artist Ken Medema to its campus in Central.
Medema will perform Nov. 19 at 7:30 p.m. in the Newton Hobson Chapel and Fine Arts Center.
Blind from birth, Medema sees and hears with heart and mind. His artistry and imagination have reached audiences of as many as 50,000 people in 49 states and more than 15 countries on four continents.
Music became a major component of most of Medema's life.
"I started banging on the piano when I was five years old, making up crazy little fantasies on my mom's piano. When I was eight years old my parents got me a wonderful teacher who taught me the classics with Braille music and taught me to play by ear," Medema said, adding that his teacher also taught him to improvise.
"Every time I learned a piece my teacher would tell me, 'Now, you improvise in that style.' So music became a second language."
Medema studied music therapy at Michigan State University in Lansing, where he concentrated heavily on performance skills in piano and voice. He worked as a music therapist in Fort Wayne, Ind., returned to Michigan State for a master's degree, then worked for four years as a music therapist at Essex County Hospital in New Jersey. While employed there, Medema began writing and performing his own songs.
"I had a bunch of teenagers who were really hurting," he said. "I started writing songs about their lives. Then I thought, 'Why don't you start writing songs about your Christian life?' So I started doing that, and people really responded."
In 1973, Medema left his work as a therapist and began a career as a performing and recording artist, recording albums for Word and Shawnee Press. In 1985 Medema founded Brier Patch Music, an independent recording, publishing and performance-booking company with headquarters in Grandville, Mich.
Today, Medema performs in a wide variety of venues, including local congregations, high school and university campuses, denominational youth gatherings, televised religious programs and conventions.
For details, call (864) 644-5404 or email .