Mac Frampton brings piano style to SWU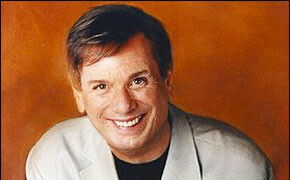 Mac Frampton
Mac Frampton will bring his piano style to Southern Wesleyan University on Tuesday, Sept. 19 at 7:30 p.m. The free concert will be in Folger Fine Arts Auditorium at the university's campus in Central.

In 30 years as an entertainer, performing nearly 3,000 concerts worldwide, Frampton believes music is a powerful form of communication, often able to speak more deeply than words. His piano technique draws liberally from jazz and rock.

"I can't recall a time in my life when I didn't know exactly what I wanted to do," Frampton said. Born the son of a Presbyterian minister, he had many chances to test the piano playing waters: entertaining for church suppers, subbing for Sunday services, improvising "Here Comes the Bride" for a home wedding and playing the Sunday School hymns on creaky old uprights.

After high school, Frampton continued his musical education at Erskine College in his home state of South Carolina and at the Cincinnati Conservatory, where he received his master's and doctoral degrees. Recognition with a special medal in the Van Cliburn Competition followed, establishing him as a classical pianist with legitimate credentials.

He has shared the stage with the likes of Bill Cosby, Glen Campbell, The Fifth Dimension and Victor Borge. The style he has developed is based on classical technique, but draws liberally from jazz and rock idioms. His success has spawned more than 20 record albums, a motion picture soundtrack and unprecedented numbers of return engagements. He is also the founder and conductor of The Hollywood Hills Orchestra, an ensemble that brings cinematic music to the stage.