Making an impact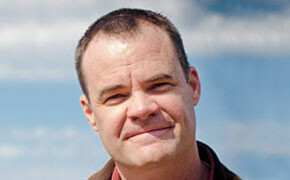 Tom Harding graduated from Southern Wesleyan University in 1991 with a double major in Christian Ministries and Bible and a minor in Youth.
He received his masters of divinity at Asbury Theological Seminary. He originally started his career leading the Youth and Young Adults group at First Wesleyan while attending SWU. He then became the associate pastor at Richmond United Methodist Church in Kentucky for seven years. He moved from there to Mount Moriah Wesleyan Church in Candler, N.C. as the senior pastor for three years.
Tom is currently the senior pastor at ALIVE Wesleyan Church in Central, the largest Wesleyan church in South Carolina.
While attending SWU, Tom not only met his wife his first year, but he gained preparation essential for graduate work. The personal investment made in his life while attending SWU made all the difference. And those individuals today still impact his life.
"Academic programs are apples to apples", Tom said. "The biggest difference in coming to SWU rather than another university are the people here and how they will impact you for a lifetime."