Men's Basketball to host NCCAA South Tourney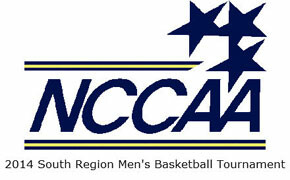 Southern Wesleyan men's basketball will host the annual NCCAA South Region Tournament March 13 and 14 in Tysinger Gymnasium.
The Warriors are the top seed in the tournament and will take on fourth-seeded Columbia International on Thursday at 7:30 p.m. in the second semifinal. The first semifinal pits the No. 2 seed Bob Jones against No. 3 seed Carver College at 5:30 p.m. on Thursday. The championship game will be held on Friday at 7 p.m.
Fans are encouraged to participate in the canned food drive that will benefit Clemson Community Care. Admission will not be charged but instead fans are asked to make canned food donations or monetary gifts will all proceeds going to Clemson Community Care. Canned food and monetary gifts will be collected in the gym lobby throughout the tournament.
All games for the tournament will feature live video and stats and links can be found at the official tournament home page here.