New Planned Giving website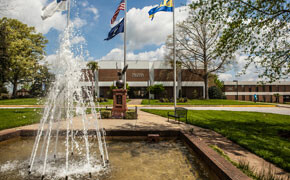 Southern Wesleyan University announced its new Planned Giving website, offering individuals the opportunity to educate themselves in the comfort of their own home, office or on the go about the numerous and creative ways to support SWU through sophisticated gift planning.
"As Southern Wesleyan continues to be blessed with growth and impact expansion, I am so delighted that we can provide cutting edge planned giving essentials to our ever increasing number of friends," said Dr. Todd Voss, university president. "The information on our site will always be current and represents a wonderful first step in our commitment to so many who have supported Southern Wesleyan over the years! With this site as a first step followed up by personalized attention, we have created an incredible winning combination!"
"Gift planning can be an intimidating and daunting task; however, this website walks you through gifting options step-by-step in simple, easy to comprehend language. The new web pages enable friends to compare options and make the best decisions for themselves and their families," said Dr. Lisa McWherter, vice president for development. "The University deserves this first-class planned giving feature and we are delighted to make it available! We hope friends find this information enlightening and useful." Remember…the time to plan your gift, is when you can! We invite you to check out this new feature and please spread the good news about its availability.
Southern Wesleyan University's Planned Giving feature can be found by going to this link. For details, contact the Development Office at (864) 644-5008 or 855-644-5008.