North Augusta education graduate recognized as a top teacher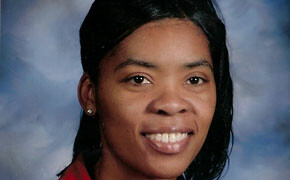 After the devastation of Hurricane Katrina, Letrece McCoy moved from the New Orleans area and left behind the elementary school where she had spent 12 years as a teacher. Relocating to the Augusta, Ga., area, she found a teaching job at Windsor Spring Elementary School.
McCoy, a 2009 master of education graduate of Southern Wesleyan University in North Augusta, has since been recognized for her innovation in the classroom and outstanding achievements as an educator. In 2009, she was named the school's teacher of the year.
A co-worker who had graduated from Southern Wesleyan recommended McCoy enroll in the master of education program at Southern Wesleyan's North Augusta location.
"The scheduling and courses fit my family's schedule perfectly," McCoy said. "My cohort and fellow classmates were wonderful people with all types of diverse backgrounds and educational experiences."
The story of McCoy's transition was featured in an Augusta Chronicle article recently.
Read it online at http://chronicle.augusta.com/news/education/2010-09-13/day-day-life-enriches-teachers-lessons-class.