Phaup Holiness Emphasis Series Feb. 24-26 at SWU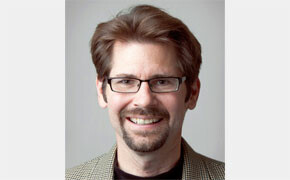 Dr. Chris Bounds, professor of theology at Indiana Wesleyan University, will be the guest speaker for the Phaup Holiness Emphasis Series Feb. 24-26 at Southern Wesleyan University in Central.
Dr. Chris Bounds, professor of theology at Indiana Wesleyan University, will speak during chapel services at 10 a.m. Feb. 24 and 26 and at two evening services at 7:30 p.m. Feb. 24 and Feb. 25.
At 7 p.m. Feb. 25, Southern Wesleyan's Alumni and Constituent Relations department will sponsor a meet and greet reception in The Founders, located in the lower level of the University Dining Commons on Southern Wesleyan's Central campus. The public is invited to participate in all of these events.
Bounds is a professor of theology at Indiana Wesleyan University, where he has taught since 2002 and is an ordained elder in the Arkansas Conference of The United Methodist Church. Prior to coming to Indiana Wesleyan, he served as a pastor for eight years.
Bounds received his BA in Bible and Greek from Asbury College in 1988 and his M.Div. degree in 1991 from Asbury Theological Seminary with an emphasis in theological studies. He was also awarded his M. Phil. in 1994 and Ph.D. in 1997 from Drew University with a focus in Systematic Theology.
Bounds has written for popular and scholarly publications, including Good News Magazine, The Asbury Theological Journal , Religious Studies Review and the Wesleyan Theological Journal. He has also contributed chapters or articles to popular and academic books, including "Straight Talk, Scholars Coming to Faith"; "The Power to Transform You, Your Church and Your World;" "Care of Creation: Christian Voices on God, Humanity, and the Environment;" "Rethinking Wesleyan Theology;" and Dictionary of Everyday Theology and Culture."
He presently serves as a trustee at Asbury University and One Mission Society (OMS International), and also serves on the board of directors for Good News: A Forum for Scriptural Christianity in The United Methodist Church.
Bounds and his wife Tamara have two children.
The Phaup Holiness Emphasis Series is named for B.H.and Dorothy Phaup, who for 50 years ministered together in The Wesleyan Church. During his ministry, B.H. Phaup, a 1932 SWU graduate and a trustee from 1951 until his death was a highly regarded preacher and well-known expositor of the Wesleyan holiness message. Prior to his death, Phaup had expressed a desire to establish a holiness lecture series at SWU and had set aside funds to make the series possible. That goal was realized in 2000 when their son Gary and his wife Nina endowed the B.H. and Dorothy Phaup Holiness Emphasis Series.
For details, contact Rev. Ken Dill, university chaplain at (864) 644-5431or email .
Southern Wesleyan University is a Christ-centered, student-focused learning community devoted to transforming lives by challenging students to be dedicated scholars and servant-leaders who impact the world for Christ. For details about degree programs, go online to swu.edu.