Southern Wesleyan prepares for winter graduation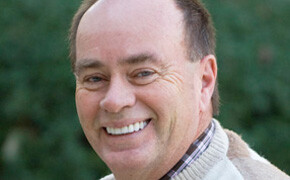 Southern Wesleyan University graduates, their family members and friends will gather at the university's campus in Central on Dec. 8 and 10.
The speaker for the graduation ceremonies will be Dr. Lawrence Clayton, member of the University of Alabama faculty and a member of Southern Wesleyan's board of visitors.
Clayton has been on the faculty of the University of Alabama since 1972, where he directed the Latin American Studies Program and chaired the Department of History. He held two Senior Fulbright lecturing awards, one in 1983 to Costa Rica and one in 1988 to Peru where he lectured at the University of Costa Rica and the University of Lima respectively. Clayton has also served as President of the South Eastern Council on Latin American Studies. In 1999, he held a year-long Pew Evangelical Scholars Fellowship. He currently teaches courses at the university about the history of the Christian church and the history of religion in Latin America.
Clayton has published numerous books, including Alabama and the Borderlands: From Prehistory to Statehood, W. R. Grace & Co., the Formative Years, 1850-1930 and
The DeSoto Chronicles. More recently, Clayton, inspired by Alabama pilots who trained Cuban exile flyers, began writing a book about the air war over the Bay of Pigs invasion in Cuba.
Clayton earned a bachelor of arts degree at Duke University and a master of arts degree and Ph.D. at Tulane University. From 1964-1966 he served as an officer in the U.S. Navy on the USS Donner, cruising both in the Caribbean and the Mediterranean with the 6th Fleet.
Clayton and his wife, Louise, have two older daughters, Dr. Amy Alderman and Stephanie Richmond; a son, Carlton; and four grandchildren. He also participates in a Prison Fellowship program at the Tuscaloosa County Jail and is a licensed pilot.
The December 2011 Graduation Exercises of Southern Wesleyan University will be held in Newton Hobson Chapel and Fine Arts Center on the Southern Wesleyan University campus in Central, S.C.
Students graduating from the university's traditional program will participate in the ceremony on Thursday, Dec. 8, at 3 p.m.
There will be two separate graduation ceremonies on Saturday, Dec. 10, for students graduating from the university's Adult and Graduate Studies programs. The 10 a.m. ceremony on Dec. 10 is for students earning associate degrees, bachelor's degrees and master's degrees from the Central, Greenville, Greenwood and Spartanburg locations. The 3 p.m. ceremony on Dec. 10 is for students earning associate degrees, bachelor's degrees and master's degrees from the Columbia, Charleston and North Augusta locations.
The university expects to confer more than 300 degrees, according to Registrar Rock McCaskill. For details, call Southern Wesleyan University's Academic Records Department at (864) 644-5530. Tickets, issued through the university, are required for those attending the ceremonies on Dec. 10. For guests without tickets, overflow seating is available, allowing for viewing via a closed circuit broadcast. Details are available athttp://www.swu.edu/academics/academic_records/graduation.htm.
Other end-of-semester events at Southern Wesleyan University include Baccalaureate Chapel on Dec. 8 at 10 a.m. in Newton Hobson Chapel and Fine Arts Center.
The Baccalaureate sermon will be delivered by Pastor Steve Lane of New Beginnings Community Church in Richmond Hill, Ga. Lane has pastored for more than 32 years and started Richmond Hill as a church plant in 2001. He is a member of the South Coastal District of The Wesleyan Church where he is a member of the district board, a zone leadership director and director of missions. Lane is also chaplain for the local police department and has written a local newspaper column for 10 years. He is married to Melodie, his wife of over 34 years, and has three children and nine grandchildren.
The Baccalaureate Chapel includes a "Ceremony of the Servants" and a challenge for graduates of the university to find ways to serve the needs of people throughout the world.
Southern Wesleyan University prepares students for leadership and graduate study in such fields as religion, education, music, business, medicine, law and a variety of civic and social service professions. Southern Wesleyan offers 42 degree programs in the areas of business, education and ministry. The university's main campus is in Central and there are regional learning centers across South Carolina, in locations such as Greenville, Columbia, Charleston and North Augusta. Classes are also offered in Spartanburg and Greenwood. For details, go to www.swu.edu.