Southern Wesleyan president announces retirement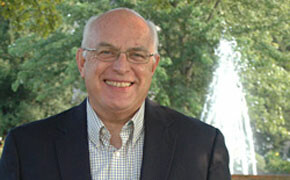 David J. Spittal
Dr. David Spittal, president of Southern Wesleyan University, announced his intention to retire effective at the close of the current school year.
The announcement was made during the Oct. 28 meeting of the university's board of trustees on the university campus in Central, S.C.
Spittal has served as president of Southern Wesleyan University since 1994 and upon retirement in June of 2011, will complete 17 years of service. During his tenure, the university has experienced significant growth and development.
"I am proud of our community and the strong support we have received through the years. Our university is surrounded by wonderful friends who have helped to move the institution forward," Spittal said.
Dr. Charles Joiner, chairman of the university's board of trustees, said Spittal has made great strides in expanding Southern Wesleyan during his years of leadership.
"As university president, Dr. Spittal has guided Southern Wesleyan into an era of financial security and increased enrollment. Our campus in Central is a testimony to his leadership, with new structures, expanded property and space for more students," Joiner said. "Dr. Spittal has strengthened the university's relationship with the community by prioritizing buildings like the University Dining Commons and Newton Hobson Chapel and Fine Arts Center and welcoming community groups to use these buildings."
Spittal has been an educator throughout his career, with 24 years of service to Wesleyan higher education and 12 years as superintendent of schools in Indiana. He is a graduate of Ball State University, Muncie, Ind. He began his career by teaching secondary music and fine arts, then launched his administrative career in 1975.
In his announcement, Spittal said the decision came with mixed emotions because of the many friendships that have been developed and the strong connections that exist between university and community.
"I have been blessed to serve in this position and to participate in an amazing journey of progress and growth. The university has a great future and I anticipate continued advancement and growth in the future," Spittal said.
In his remarks, Spittal expressed deep appreciation for the members of his cabinet, administration, faculty and staff at the university.
Spittal and his wife, Donna, look forward to living closer to their children and grandchildren in Florida. They plan to travel and spend time with family and friends.
"Southern Wesleyan University has been blessed to have Dr. Spittal's leadership. He is a man of God who has kept the university's mission at the forefront – helping students become all God intends them to be," Joiner said.
The university will begin a nationwide search for a new university president, Joiner said.
Southern Wesleyan University prepares students for leadership and graduate study in such fields as religion, education, music, business, medicine, law and a variety of civic and social service professions. Southern Wesleyan offers 41 degree programs in the areas of business, education and ministry. The university's main campus is in Central and there are regional learning centers across the state, in locations such as Greenville, Columbia, Charleston and North Augusta. Classes are also offered in Spartanburg and Greenwood.