SWU Announces New Development Executive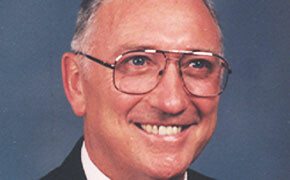 James Wiggins, SWU vice president for development
Southern Wesleyan University announces the appointment of James Wiggins as Vice President for Development.

Wiggins currently serves as a member of the university's Board of Trustees and is the current chair of the Development Committee of the board.

University President David Spittal said, "I am pleased that he has accepted this leadership responsibility and look forward to working with him in this capacity. Jim Wiggins is a respected and recognized leader in the community and is widely known throughout church and the Southeastern area of the country."

Wiggins will assume his new responsibilities on July 1. He will serve as a member of the president's cabinet and report to the university president, Spittal said.

"Jim Wiggins is a hard worker and that, combined with his love of this university, will provide the leadership that we need in this most important area. His integrity and commitment to Christ is a strong pre-requisite for this position," Spittal said.

Wiggins is a 1958 graduate of Southern Wesleyan University and earned his master of education degree from Clemson University in 1962. He has served successfully as an ordained pastor in several assignments, including 18 years as pastor of Trinity Wesleyan Church in Central, S.C.

In each of his assignments, he has relocated the church and led in the construction of new facilities. In addition, he and his wife Lois served the church as missionaries in Sierra Leone , West Africa for nine years.

In 1994, Rev. Wiggins was elected district superintendent of the Georgia District of the Wesleyan Church and led the merger of two districts to form the South Coastal District (including Alabama , Georgia and Mississippi ) in 2000. He served as this district's superintendent until 2004.

Wiggins has served on a variety of boards including the Hephzibah Children's Home in Macon , Ga., and has served a number of other community and civic organizations.

Wiggins and his wife live in Central. They have four grown children and eight grandchildren.