SWU golf team practicing on campus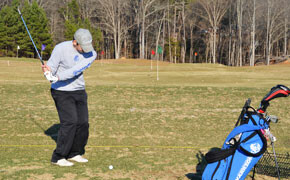 Darren Gessner, a junior transfer student from Napoleon, Ohio, hits golf balls at the P.B. Wood Golf Practice range at Southern Wesleyan University in Central.
Members of the Warriors men's and women's golf teams took advantage of a warm, sunny Monday for practice at the facility, located near the university's entrance just off S.C. Highway 93.