SWU mourns Molloseau's passing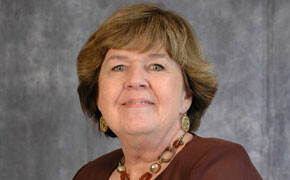 Winnie Molloseau, who served Southern Wesleyan University as administrative assistant to the vice president of student life, died Tuesday, July 29 at the Rainey Hospice House in Anderson.
Molloseau, along with her husband Al, also managed the Eagles Rest Bed and Breakfast, located on the Central campus. She was a long time member of Trinity Wesleyan Church, where she taught Sunday School and was a frequent speaker for Wesleyan events.
Funeral services were held Aug. 2 at Trinity Wesleyan Church.
Memorials may be made to the Nicholson-Mitchell Christian Ministry Center, SWU Advancement Office, P.O. Box 1020-1925, Central, SC 29630 or to the Rainey Hospice House, Hospice of the Upstate, 1835 Rogers Road, Anderson, SC 29621.
A complete obituary can be found here.