SWU student recognized by GSA Business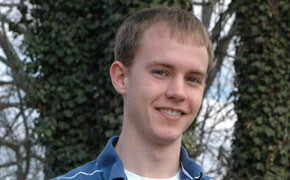 Curtis Todd, a computer science major, was highlighted in the Feb. 25-March 10, 2013 issue of GSA Business as one of 13 "20 somethings" not letting age get in the way of their entrepreneurial visions.
Todd was 16 when he started Diamond Bullet Studios LLC and has developed robot simulator games and Mower, a lawn mowing simulator for Xbox that was a success. He was captain of FIRST Robotics Competition Team 2751 while a high school student and continues to develop games robotics teams can download during the competition launch. He is the son of Missi Bryant, secretary of the physical plant.