SWU students return for spring 2014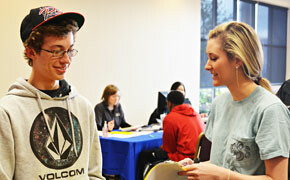 Aaron Redwine, left, and Carly Smith tend to final details before the start of spring classes at Southern Wesleyan University.
Redwine is a freshman from Charleston majoring in religion and Smith is a pre-medicine/pre-dentistry major from Gainesville, Ga. Classes began Jan. 14 at the university's campus in Central.