Spiritual Life
At the center of Southern Wesleyan University is an unwavering dedication to Jesus Christ and the relentless pursuit of His Kingdom and work in our communities, our world, and in ourselves.
At SWU, students have the opportunity to grow in their faith through great chapel speakers and worship, discipleship groups, ministry teams, local serving opportunities and global missions experiences. It's really all about helping you find God's purpose for your life, preparing you for that purpose, and sending you out on your journey to impact the world.
Spiritual Emphasis Week is Sept. 8-10
Featured Speaker: Rev. David Drury
David Drury is the Chief of Staff to Dr. Jo Anne Lyon in the General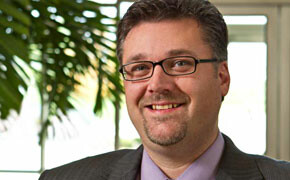 Superintendent's office, serving to guide the vision, key message and missional priorities of The Wesleyan Church. He works to ensure that The Wesleyan Church is transforming lives, churches and communities through the hope and holiness of Jesus Christ by calling authentic Christian leaders, empowering spirit-filled believers, championing urban urgency, advocating ethnic diversity, equipping church multiplication, training toward Church fitness and abiding in focused prayer.
A graduate of Gordon-Conwell Theological Seminary and Indiana Wesleyan University, he previously served as a local church pastor in five congregations in the Midwest as a church planter, solo pastor, or staff pastor in urban, suburban, and rural settings. He is the author or co-author of more than a half-dozen books including "Being Dad," "SoulShift," "Ageless Faith," "Duckville" and "The Fruitful Life." His writings are posted at DavidDrury.com. David and his wife, Kathy, have three young children: Maxim, Karina, and Lauren.
Schedule
Monday, Sept. 8 – 10 a.m. and 7:30 p.m.

Tuesday, Sept. 9 – 10:50 a.m. and 7:30 p.m.

Wednesday, Sept. 10 – 10 a.m.
Newton Hobson Chapel - Counts as chapel credits