SWU establishes Coach Charles Wimphrie Scholarship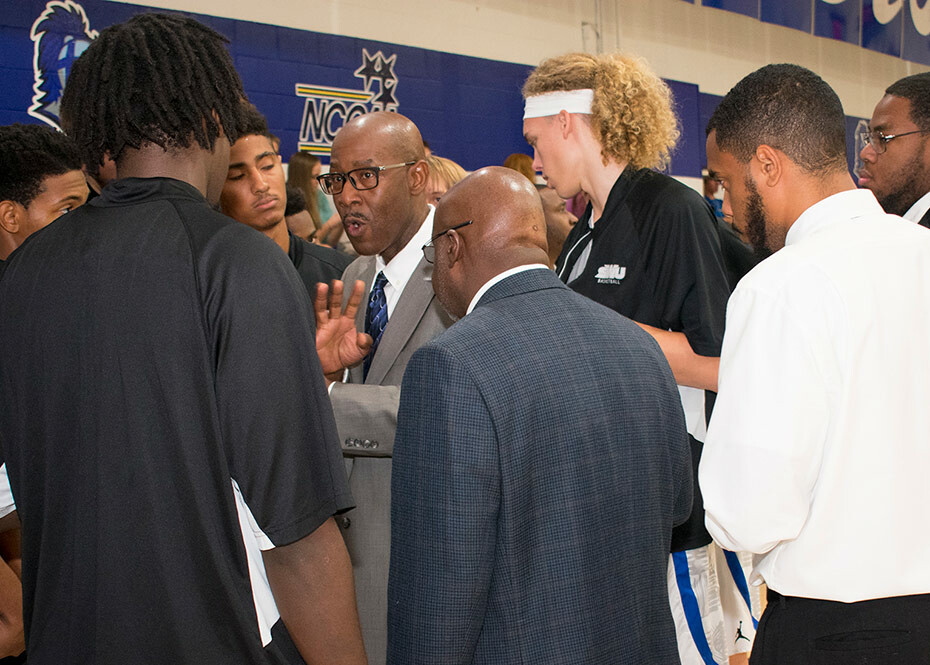 Southern Wesleyan University Head Men's Basketball Coach Charles Wimphrie has spent his career investing in student-athletes, families, children and the community.
Now, the university is seeking donors to come forward and make possible the goal of endowing a scholarship named for the longtime coach, which will assist student-athletes seeking a Christian higher education.
An initial investment of $25,000 is required to endow the Coach Charles Wimphrie Scholarship. Once endowed, funds will be invested and the scholarship award will be made based on the earnings each year.
"We ask that you pray over this scholarship and how you can be part of this opportunity to honor Coach Charles Wimphrie and his 31 years of service to SWU," said Leah Moyer, advancement creative event and scholarship director at Southern Wesleyan.
According to Moyer, Southern Wesleyan's athletics staff has made a lead gift of $4,000.
To give a gift, call (864) 644-5008 or visit swu.edu/giving.
Southern Wesleyan University is a Christ-centered, student-focused, faith-filled community that offers inventive learning experiences. The university endeavors to prepare its students to be dedicated scholars and servant-leaders who impact the world for Christ. At the same time, it's Southern Wesleyan's desire to practice contagious generosity within the surrounding community. For details about degree programs, go online to swu.edu.
Follow SWU:
https://www.facebook.com/southernwesleyan/
http://www.twitter.com/SWU_edu