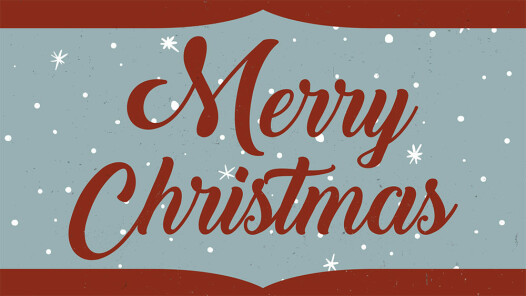 Here's wishing you a Merry Christmas, and before the time off to spend with family and friends, I wanted to share some exciting enhancements in the works resulting from online student suggestions!
In the New Year, your SWU Online experience will begin to look and feel different.
Beginning in January, all students will have access to 24/7 Canvas Support. A dedicated 1-800 support number and an instant chat support link will be added to the help menu. We are excited for you to have access to these services as you seek answers in the evenings and on weekends while working around your busy schedules. For non-Canvas related technology issues, students are encouraged to submit their issues through the iSupport work order submission tool in mySWU.
We will also be rolling out a new listening and learning system called "We are Listening/We have Heard". Students will be able to voice concerns using the 'We are Listening' button on mySWU. And the even better news is that there will be a new page that will provide 'We have Heard' updates to inform students of changes made as a result of student feedback!
Our first, 'We have Heard' improvement is the change of the end of the course week from Saturday to Sunday. We have heard that this improvement will provide working individuals with more time to complete your assignments. Faculty will remind students of this change in each class.
Secondly, formal student surveys are being expanded to include an overall experience survey to be launched soon that will complement our end-of-course surveys, as well as a graduation survey to hear from students about their overall experience. Priority opportunities will be identified from each survey with improvements shared on 'We have Heard'.
Thirdly, a new Student Online Academic Resource (SOAR) option will be launched to provide initial student orientation to the program and an ongoing student resource portal for optimizing student success. Key information for navigating canvas, guides on following APA, and researching sources for an assignment will be features that are included.
And remember, all students will have their Academic Online Support Specialists, as well as the Online Chaplain, on board to journey with them through their programs. These support personnel will be reaching out to you periodically through your journey.
These are just a few of the enhancements we are launching with more to come! In the meantime, please know we are so thankful for you and your families, and we look forward to living life with you in the New Year!


Dr. Todd S. Voss
President