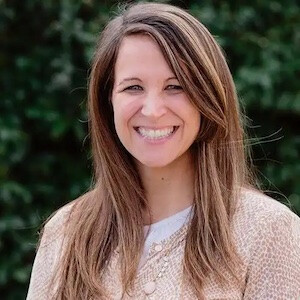 Angel E. Krause, Ed.D.
Associate Professor, Teacher Education
School of Education, Fresno Pacific University

Born and raised in California's diverse Central Valley, Dr. Angel Krause began her educational journey teaching high school health and social sciences. Moving from teaching in the brick-and-mortar classroom to a fully online setting in 2006 required her to be an early adopter of tools that are now common (i.e. synchronous tools). In 2010 she was hired at her alma mater, Fresno Pacific University, to direct the Clear Credential program working with beginning teachers and to serve as the Assistant Director in their fully online Masters in Curriculum. Now serving as the Teacher Education Intern Director, she facilitates blended and fully online coursework in curriculum, classroom management, and health education. With 15 years of experience in online education and her direct work with teachers in P-20 settings, she has experienced a unique convergence of theory and practice encouraging continued learning and growth as an educator. She holds secondary credentials/licensures in social sciences and health, an M.A. in Education: Curriculum & Teaching with a focus in Technology, and an Ed.D. in Educational Leadership: Instructional Design and Development.
Angel has been married for 22 years to her husband Brad who serves as a Junior High Principal and K-12 Curriculum Director in a local K-12 Christian school. Together they were blessed to lead young married's Sunday school class in their church body for 8 years, utilizing their educational backgrounds to mentor 35+ couples and their families. Between serving in leadership roles and raising three daughters (ages 15, 12, & 9) schedules and hearts are full!