Thank you for your support!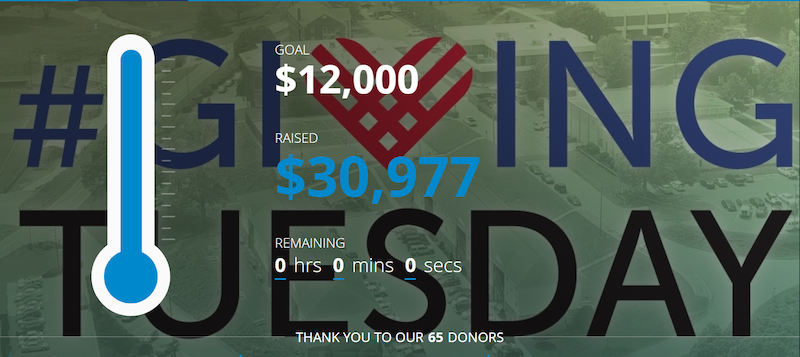 ---
For the second year in a row, we exceeded our Giving Tuesday goal because of your generosity. Thank you to everyone who made Giving Tuesday 2019 a success. More than 30 students will benefit because of your generosity and belief in the mission of Southern Wesleyan University. Check out our updated thermometer. We raised a #GivingTuesday matching challenge total of $30,678! In total SWU supporters gave $42,591 for general and endowed scholarships during our Giving Tuesday countdown. Thank you! We are so grateful for you.
Giving Tuesday may be over now, but it is never too late to invest in SWU students who are impacting the world for Christ. Give today to keep building on the success of 2019. SWU Students need scholarships to stay in school.
---
---
Many of you made last year's Giving Tuesday a great success! Check out this link to our 2018 page for the stories of five incredible students highlighted last year.