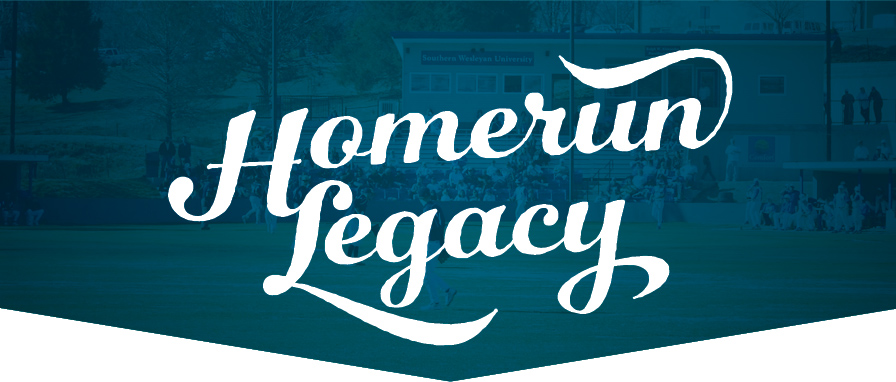 As we begin an exciting new year, we are eager to share a blessed opportunity shining down on our Southern Wesleyan University Baseball Program! This very communication is the vehicle that will be used to make a huge, positive homerun for our Baseball Warriors.
Campaign Update

What's Next?
YOU have been hand recruited to be a team member in making the new SWU Baseball Clubhouse and more a reality! Not only is this acutely needed, but we must demonstrate to the NCAA that we are moving our athletics programs forward in unprecedented ways in just the next few months. Time is of the essence and we must raise $100,000 very quickly. Our Warrior Baseball Team needs this Clubhouse in place before our next NCAA evaluation visit this coming March!
Phase I
Home Dugout Renovation estimated at $8,100
Construction started December 2014 and completed January 2015
Phase II
Clubhouse & Initial Retaining Wall estimated at $41,900
Construction started December 2015. Clubhouse completed in stages in March 2015 and October 2015. Retaining wall completed March 2015
Phase III
Visitor Dugout, Hitting Facility & Extended Retaining Wall estimated at $50,000
Visitor dugout estimated construction August 2016. Hitting facility and extended retaining wall will start once funding is completed.
WITH YOUR GIFTS, THIS WILL HAPPEN
Not only do we need your gift, but the Team would be grateful if you would ask a friend to send a gift as well. This is the right thing to do for our players and we must impress the NCAA!
You choose the level of support to share:
Single Gift = $ 250
Double Gift = $ 500
Triple Gift = $ 750
Inside the Park Home Run Gift = $ 1,000
Out Of The Park Home Run Gift = $5,000
Name a Dugout = $10,000
Name the Clubhouse with a GRAND SLAM GIFT = $ 25,000

With questions about making a donation, please contact the SWU Office of Advancement at (855) 644-5008 or .
With questions about the Warrior Baseball Program or Clubhouse, please contact Coach Mike Gillespie at 864.644.5304 or .
Checks payable to:
Southern Wesleyan University
(Memo: Baseball Clubhouse)
Mail to:
Southern Wesleyan University
Development Office
P.O. Box 1020-1925
Central, SC 29630