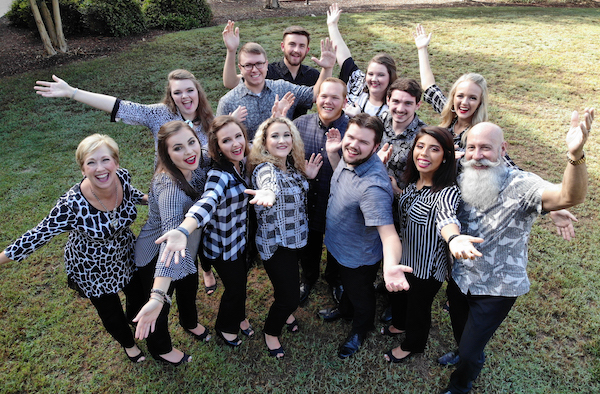 Front Row: Gail Kerstetter, Elisabeth Gibson, Lynda Knox, Becca Reese, Josh Amerson, Pamela Vasquez, Bob Kerstetter; Middle Row: Katherin Wiggins, Nathan Blair, Jeremy Rish, Alex Birch, Grace Surrett; Back Row: Elijah Nalley, Emily Garrett
University Singers, a mixed ensemble, exalts Christ through a balance of contemporary Christian and traditional gospel music. Led by Reverends Gail and Bob Kerstetter, you will see the awesome power of Christ displayed as they share their personal testimonies and sing out the experiences of their hearts!
University Singers travel 10 weekends each semester to various churches and schools. They also sing at many functions on campus and are utilized as a worship team during our weekly chapel services.
---
Upcoming Events
Due to the nationwide response to COVID-19 and subsequent travel limitations, the 2020-2021 tour schedule has not yet been confirmed. Please check back for updates, or contact Rev. Gail Kerstetter at for more information.