Speakers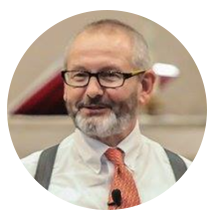 Mark Devries: Innovation and Creativity in Next Gen Ministries
Mark is the president of Ministry Architects, a highly skilled team of leaders that help churches sustain momentum. He served as the Associate Pastor for Youth and Their Families at First Presbyterian Church in Nashville, Tennessee for 28 years. Mark has trained youth workers around the world, taught courses, and been a guest lecturer at a number of prestigious colleges and seminaries. Mark is the author of a number of books. His articles and reviews have also been published in a variety of magazines and journals, including The Christian Century, Theology Today, Group, Youthworker Journal, Preaching, and Lifelong Faith Journal.
---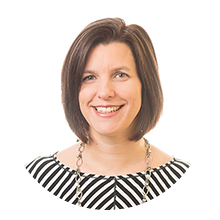 Liz Hoyt: Next Generation Leaders Who Multiply
Liz Hoyt joined the staff of Moncton Wesleyan Church as Children's Pastor in 2013. She graduated from Kingswood University in 1997 and has been serving the Lord in various capacities ever since i.e.: homeschooling mom, children's director, worship leader, etc. You can find Liz on any given day dressed as anything from a pirate to an astronaut, passionately speaking to families about Jesus or pouring life into her volunteers...all in the name of teaching others to KNOW Jesus, LOVE Jesus and SERVE Jesus. Liz is married to Rev. Jeff Hoyt and is a mother to three outstanding girls.
---
Santes Beatty: Multiethnic Strategies in the Next Gen World
Santes has a passion for seeing discipleship and multiplication happen for all people groups that cross cultural, ethnic, socioeconomic, gender and generational lines. He sees his role as helping our denomination by building teams that pursue unity, while facilitating connections and developing resourcing for our districts, churches and leaders. He is a native of Raeford, N.C., with time spent in ministry with his family in both Grand Rapids, Mich., Indianapolis, Ind., and more recently has returned to the greater Greensboro, N.C., area to serve at a new church plant, United City Greensboro, as the Connections Pastor. Santes also serves in the North Carolina East District. He and his wife Nicole have four children: Tesia, Josiah, Serenity and Sarah.
---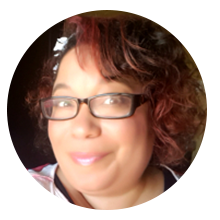 Tara Harrison: Engaging Parents as Disciple Makers
Tara Harrison is the Children's Pastor at Miami Vineyard Church in Miami, FL. Tara received her Master's Degree from Bethel Seminary in Children and Family Ministries and has over 12 years of experience serving in full-time ministry as a Children's Pastor. After having her own children and seeing the importance of rearing them spiritually, God set Tara on a path to grow as a minister to the next generation! Tara is married to Samuel Harrison. Tara and Sam are a blended family and have three creative and beautiful daughters, Elizabeth, 6; Tahlia, 13; and Amera, 19. God has given Tara a passion for teaching children and equipping adults for ministry to the next generation!
---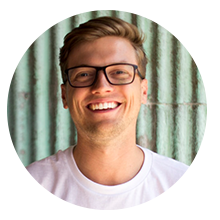 Matt Heer: Engaging Parents as Disciple Makers
God called Matt to be a youth pastor when he was 13 years old, and he couldn't imagine doing anything else. Matt originally hails from the Midwest, but he's been on the JHM team at Saddleback Church for about three years and he's pretty sure he has the best job in the world. Matt thinks junior high students are the coolest and loves watching how much students grow (in every sense of the word!). He oversees the weekend program at JHM and pastors the 8th grade guys. Matt loves iced coffee, being outside, the beach, and tacos.
---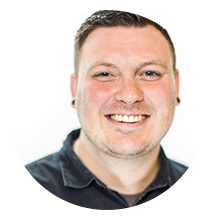 Matthew Deprez: Growing Young is Discipleship
As Church Engagement Specialist at Fuller Youth Institute, Matthew equips, trains and resources churches from around the country, while also leading FYI's cohorts. Holding a Master's in Children, Youth and Family Ministry (Wesley Seminary), Matthew speaks internationally at colleges, conferences, and churches on issues surrounding intergenerational and family ministry. He has over 12 years of pastoral ministry experience as an ordained minister in the Wesleyan Church and is the author, or coauthor, of multiple books. Matthew lives in Grand Rapids, MI, with his wife, Megan, and have adopted both of their sons, Isaiah and Silas.
---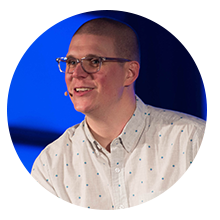 Zach Coffin: Event Host
Zach is the director of Next Gen Ministries for The Wesleyan Church. He and his wife, Becca, have been pastoring together since they were 19 years old. Through the years, they have served as children's pastors and youth pastors at various sized churches across the country. Zach and Becca speak at various camps and church training events. They share a deep heart for the next generation, families, and prayer. They have been married for 10 years and have two young daughters, Annalee and Iyla.
---
Panel Discussion
Santes Beatty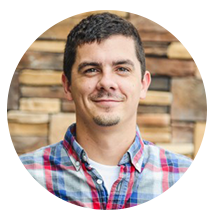 Matt Irvine
Stephanie Rhyne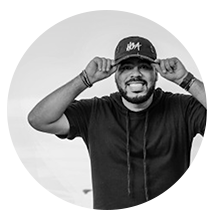 J. Scott Samarco