A place to say, "I do."
Make your wedding one to remember at Southern Wesleyan University. With indoor and outdoor options for a wedding ceremony as well as spaces and catering for a wedding reception, SWU can help you have the spectacular day you want to remember. We offer unique venues, fine dining catering options, and superior service to make your once-in-a-lifetime event truly memorable.
Let's chat.
Schedule an appointment to meet with one of our conference services staff to discuss your wedding needs and wants. Contact us at 864-644-5191.
---
Wedding Ceremony Venues
Alive Chapel
Originally built in the 1940's, the renovated Alive Chapel is a charming sanctuary that can seat up to 150 guests. The room has modern audio/video equipment as well as a grand piano and organ.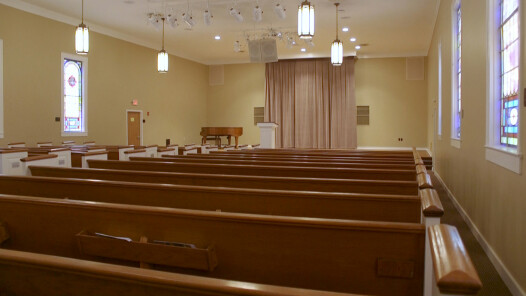 ---
Dupin Celebration Amphitheater
The Dupin Celebration Amphitheater is a brand new outdoor amphitheater venue and makes a great space for an outdoor wedding. The amphitheater has built-in levels of seating and chairs could be used on the grass levels as well. The facility also has audio and lighting capabilities.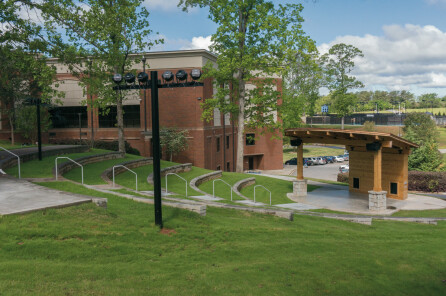 ---
Wedding Reception Venue
The Founders
The Founders is a large multi-purpose conference space in the lower level of the University Dining Commons. The space can be one large room or split into four smaller spaces using divider walls. Seating ranges from 20 to 400 based on room size. We offer on-site catering with a variety of custom menu options. The space is also equipped with audio and video equipment for your event.
---
Catering
Southern Wesleyan has on-site catering that can provide delicious menu options to fit your culinary needs—from a served meal to a buffet-style reception meal. We would even be delighted to work on your own menu tailored to your tastes and choices. Arrangements can also be made for ice sculptures, fountains, and other event services as needed.