Summer Jazz Camp
June 23-27, 2015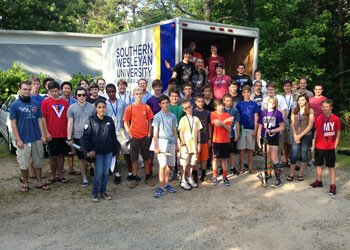 This June, on the campus of Southern Wesleyan University, will be the 15th annual SWU Summer Jazz Experience. Incredible clinicians in a great setting make the camp a friendly yet fulfilling and fast paced three days.
An in-studio recording session, live "club" performances, and great concerts by the clinicians allow students to become very involved in all aspects of the jazz combo.
Improvisational and theoretical skills will be developed.
Songwriting skills will be explored.
Daily master classes and clinician run "jam sessions"
Beach volleyball and basketball in the free time
All you can eat meals
Air conditioned residence halls
2015 Featured Clinicians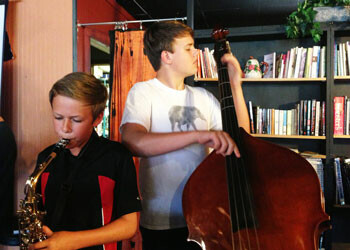 Trumpet - Bo Clayton
Trombone - Kevin Jones
Drums - Stockton Helbing
Saxophone - Doug Norwine
Bass - Greg Alewine
Piano - Colin Campbell
Guitar - Bruce Helgeson
For questions, contact Professor Greg Day at 864-650-8987 or .
To register by mail, download this PDF, fill it out and return it to Professor Greg Day with payment at:
SWU Summer Jazz
c/o Gregory Day
PO Box 1020
Central, SC 29630