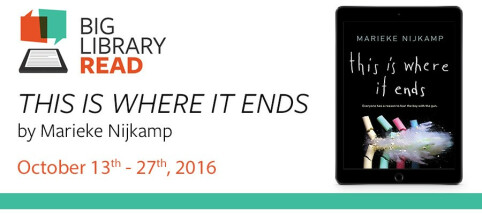 We are excited to announce that the Big Library Read is now live in OverDrive with the eBook This Is Where It Ends being available to borrow without wait lists or holds from now until October 27. This #1 New York Times bestselling title comes from Marieke Nijkamp, the #1 Young Adult Debut Author of 2016. Click here for more information about the Big Library Read. *Contains mature themes/language.
Books, Scores, DVDs, & More
Articles and E-Journals
Information
Research Tools
Special Collections
The Claude R. Rickman Library engages the Southern Wesleyan University community by supporting and cultivating scholarship and creativity through access to staff, services, and resources.