Fellowship of the Called

April 1-2, 2016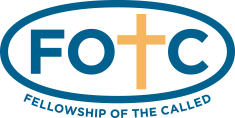 Are you called? To some, a call to ministry can be a confusing and unsure process to pursue. We want you to be connected to individuals in ministry who are walking the same path as you, are leading successful ministries around the world, and can help you take the next steps in answering God's call on your life!
Join us on April 1 at Southern Wesleyan University, as we come together to pursue ONE life, calling, and purpose.
Main Speaker: Erin Munroe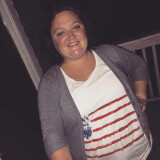 Born and raised in West Greenville, South Carolina, Erin graduated from SWU in 2010 with a BA in Christian Ministry. Erin currently lives and works in downtown Greenville. She is working with an urban multiethnic group of young people. Erin focuses on discipleship, Bible teaching and resourcing the youth of inner city Greenville.
What Will Happen at FOTC
Two main sessions with our main speaker, Erin Munroe

Two student breakout sessions

A breakout for youth leaders

Games

Worship

A special message from Dr. JoAnne Lyon, General Superintendent of The Wesleyan Church
Other Benefits
Everyone will receive some SWU swag.
Everyone will receive FREE gifts that will help them as they pursue the Call
Adult leaders will be entered into a drawing for a FREE iPad mini
Everyone will receive these books:

In a Pit with a Lion on a Snowy Day - Mark Batterson
The Call of a Lifetime - Keith Drury
Jumpstart Your Thinking - A new release from John Maxwell
Cost
Registration: $40
If you bring a group of three or more students with a chaperone who participate in SWU's Preview Day on April 1 or participate in the entire FOTC schedule, your gas for the trip will be reimbursed! Learn more about the SWU Excursion program.
Additional Information
Want to learn more about this event? To stay in the loop about FOTC Weekend, text "CALLED" to 201-701-1ONE (201-701-1663) to be added to our texting list.