Fellowship of the Called
March 27-28, 2015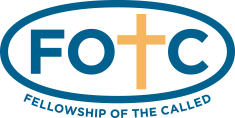 We are inviting middle school and high school students who are looking to explore what it means to be called by God to ministry in their lives. Could God be calling you? All people are called to follow Christ. All are called to live a holy life, but God also calls people to special ministry tasks in and through the Church. Come join the faculty and students of Southern Wesleyan University's Division of Religion as we explore God's relentless call to us, in us, and through us to others.
Download the registration form (pdf)
Download the flyer about FOTC 2015 (pdf)
Cost
Early bird registration: $35 (until March 2)
Regular registration: $40
Schedule
Friday, March 27

11:00 a.m.
Early arrivals
12:00 p.m.
Lunch
1:00 p.m.
Class visit (Dr. Bob Black's Holy Land class in Brower 106)
Afternoon

Options:

Organized games

Game room

Challenge course (requires advanced reservation—minimum group of 8)

Ultimate frisbee
Coffee chat

4:30 p.m.
Registration
5:30 p.m.
Dinner in Dining Commons
7:00 p.m.

Plenary Worship (Teter Hall)

Zach Childress: "Immeasurably More Than You Were Before"

8:30 p.m.
Campfire at Warrior Pit
10:00 p.m.
Organized games
11:00 p.m.
Trip to Cookout
12:00 a.m.
In the Residence Halls

Saturday, March 28

8:45 a.m.
Breakfast (Bryant Lodge)
9:30 a.m.
Workshops: "Immeasurably More for the World"
11:00 a.m.
Campus tours
12:00 p.m.
Weenie roast
12:45 p.m.

Worship

Amanda Fowler: "Immeasurably More Than You Expect"

2:00 p.m.
Recreation
3:00 p.m.

Communion at Freedom's Hill

"Immeasurably More Than You Think He Is"

3:45 p.m.
Goodbyes
Have more questions? Contact Dr. Roger McKenzie at or 864-644-5227.