FOTC
Southern Wesleyan University's Fellowship of the Called is back! This year's FOTC Advance will be held on campus in Central, SC on Friday and Saturday, March 28-29, 2014.
This year's theme is RELENTLESS: God's relentless pursuit of us; our response to God; and the relentless pursuit of others.
We are inviting middle school and high school students who are looking to explore what it means to be called by God to ministry in their lives. Could God be calling you? All people are called to follow Christ. All are called to live a holy life, but God also calls people to special ministry tasks in and through the Church. Come join the faculty and students of Southern Wesleyan University's Division of Religion as we explore God's relentless call to us, in us, and through us to others.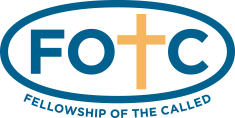 Questions?