Area 14 Special Olympics rescheduled for April 20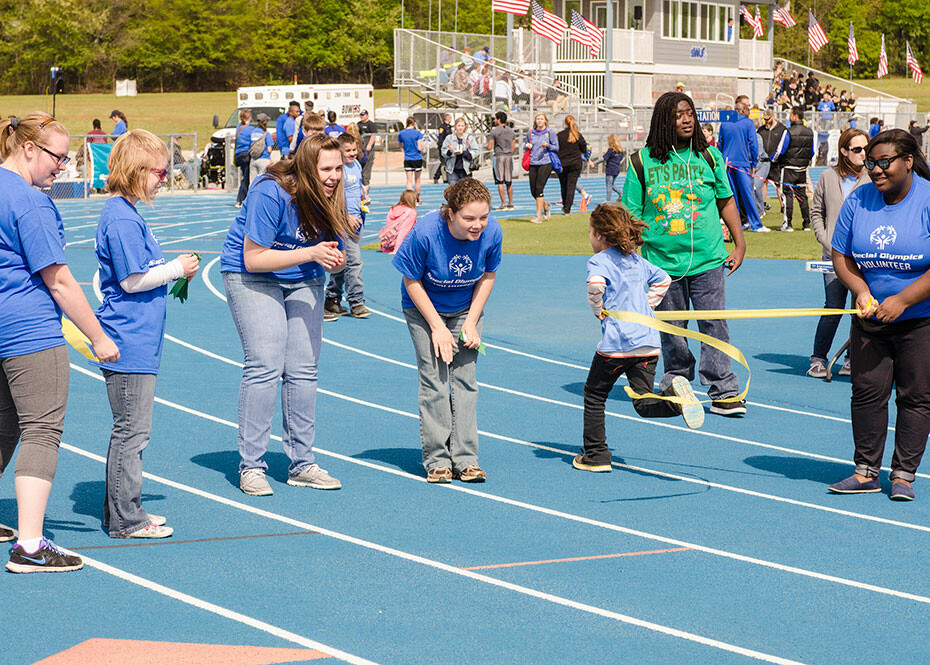 After inclement weather forced a postponement, Area 14 Special Olympics has been rescheduled. The Spring Games will now take place Thursday, April 20 at Southern Wesleyan University, on the Joe R. Gilbert Track and Field, located at the Central campus.
The surrounding community is invited to join SWU faculty, staff, students and friends for this event, being held for the second time at the university. Spectators are welcome, and admission is free to the public.
Volunteer opportunities are also available. If you volunteered for the event when it was scheduled earlier, you must re-register For details and to register visit swu.edu/special-olympics-volunteer.
Area 14's Special Olympics started more than 40 years ago and encompasses all of Anderson County. Today, Area 14 has more than a thousand athletes who train in Special Olympic events. Districts 1-4 of Region 14, comprising 600 athletes, will compete at Southern Wesleyan.
Area 14 offers five different sports for athletes to train and compete in year- round, including bocce, tennis, swimming, bowling, and track and field events.
This will be Area 14's 39th year hosting Spring Games. The Spring Games gives school aged children across five districts the opportunity to showcase their track and field talents. Events that athletes can participate in include but are not limited to; standing long jump, softball and tennis ball throw, 100-meter walk and run, 50-meter walk and run, 50- and 100-meter assisted walk and run, wheelchair races, and 200-meter and 400-meter runs. Special Olympics also has a group called Young Athletes for those athletes under the age of 8 who would still like to participate in activities such as bowling, bean bag toss, tennis ball throw and several other events.
Area 14 Special Olympics provides year round athletic training and competition in a variety of well coached Olympic type sports for all individuals with intellectual and physical disabilities by providing them with continuing opportunities to develop physical fitness, express courage, experience joy and participate in the sharing of gifts, skills, and friendships with their families and the community.
Special Olympics contributes to the social and psychological development of people with physical and intellectual challenges. Through successful experiences in sports, athletes gain confidence and build a positive self-image, which carries over into the classroom, the job, and the community.
For details about Area 14 Special Olympics, contact Leah Moyer in Southern Wesleyan's Advancement Office at (864) 644-5009 or email .
Southern Wesleyan University is a Christ-centered, student-focused learning community devoted to transforming lives by challenging students to be dedicated scholars and servant-leaders who impact the world for Christ. For details about degree programs, go online to swu.edu.
Follow SWU:
https://www.facebook.com/southernwesleyan/
http://www.twitter.com/SWU_edu