Eclipse Over Pickens County is Aug. 21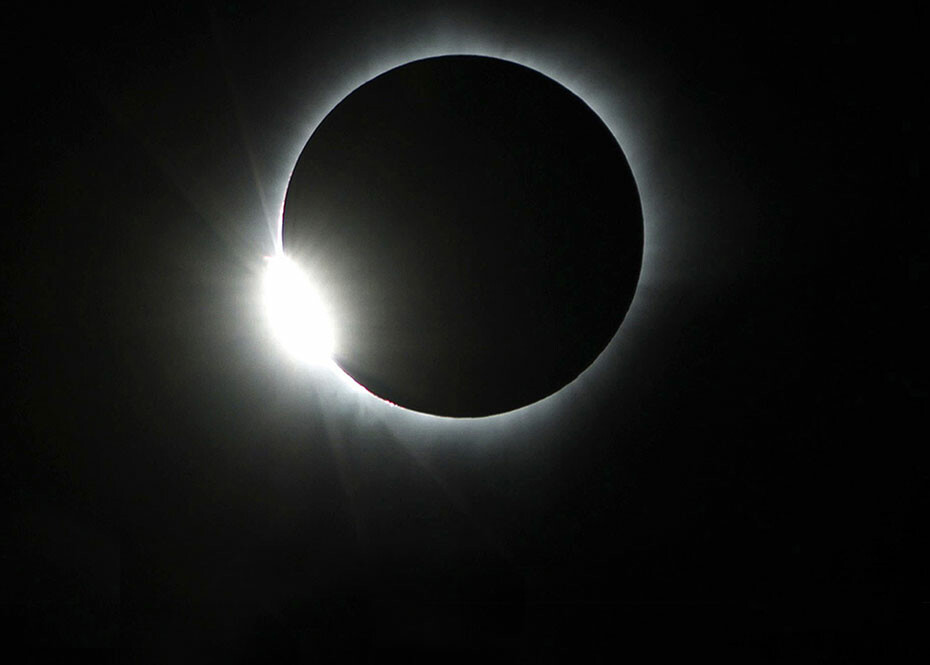 Today, as millions of Americans from Oregon to South Carolina experience an eclipse of the sun, the Southern Wesleyan University campus in Central is at the "central" point of maximum totality in South Carolina's Upstate for this unique natural event.
Today, Southern Wesleyan University is expecting eclipse-viewers from several states as we welcome the public to Joe R. Gilbert Track and Field to view this phenomenal natural event.
The gates will open at Noon, kicking off a festive afternoon that will include something for all ages in a family-friendly environment.
Complimentary safety glasses for viewing the eclipse will be given out to the first 6,000 visitors on a first come first served basis. A children's zone will also be provided, offering a safe place for youngsters to enjoy fun and games. There will also be food vendors on hand offering everything from BBQ sandwiches to funnel cakes.
A special eclipse program will feature music from the University Singers and Southern Wesleyan's Jazz Band. Dr. Jim Schmutz, a retired SWU faculty member, will explain the eclipse as it goes through its stages. At the same time, a giant LED screen will show each stage of the total eclipse, leading to totality at 2:37 p.m. and then as the moon moves away from the sun.
Eclipse Over Pickens County is being made possible by a partnership between Southern Wesleyan University and Pickens County, along with the town of Central and numerous other partners.
Visitors to Eclipse Over Pickens County are encouraged to bring donations of school supplies for United Way of Pickens County to give to local children in need.
Eclipse-watchers are invited to stick around after the total eclipse to experience "Spirituality and Spaceflight," a multimedia presentation given by Mike O'Neal, a 31-year NASA veteran. With video, sounds and images, O'Neal tells the story of how many of our nation's astronauts are men and women of great intellect and courage, but also are men and women of great faith. "Spirituality and Spaceflight" starts at 3:15 in the auditorium of Newton Hobson Chapel and Fine Arts Center, which is just a short walk away from Gilbert Track and Field. Tickets for the presentation are $5 and will be available that afternoon in the event area of Gilbert Track and Field. Seating for "Spirituality and Spaceflight" is limited to 1,000.
Parking is available on a first-come, first-served basis, but premium parking is available for $10. Call Tony Payne at (864) 644-5014 for details on premium parking. While free parking is available at designated campus parking lots, there will also be parking available nearby at Alive Wesleyan Church, with shuttle service to Southern Wesleyan's campus. Proceeds will go towards the Childs Hall restoration campaign.
Joe R. Gilbert Track and Field Complex is located at 215 Clayton Street in Central, on the SWU campus.
For details, ticket links and many eclipse-related resources, visit swu.edu/eclipse. A link to information for safely viewing the solar eclipse can be found at https://eclipse2017.nasa.gov/safety.
Southern Wesleyan University is a Christ-centered, student-focused learning community devoted to transforming lives by challenging students to be dedicated scholars and servant-leaders who impact the world for Christ. For details about degree programs, go online to swu.edu.
Follow SWU:
https://www.facebook.com/southernwesleyan/
http://www.twitter.com/SWU_edu