Eclipse Over SWU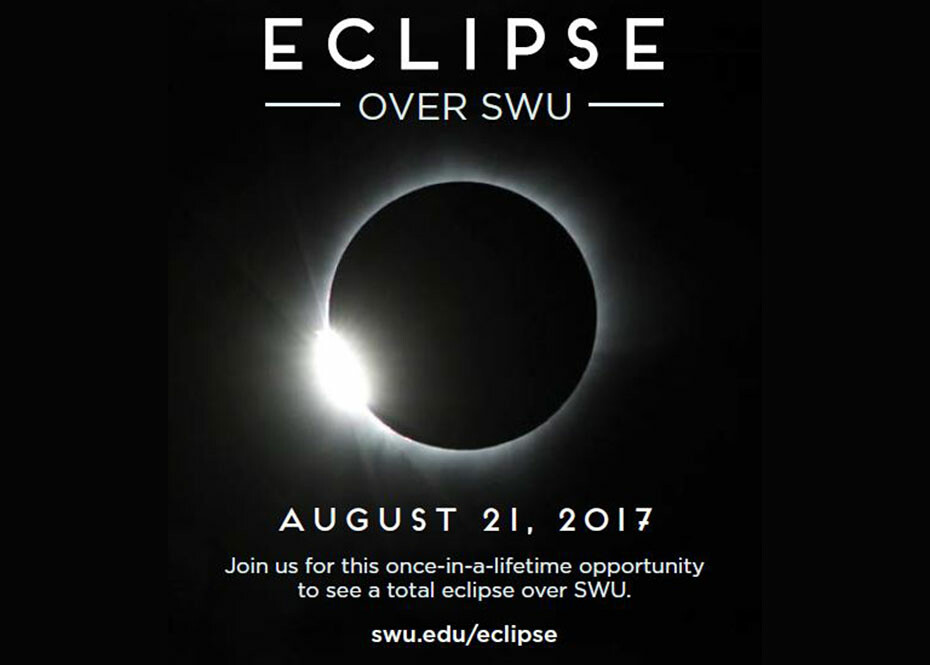 An event is coming to Southern Wesleyan University in Central that is unlikely to repeat itself in our lifetimes.
According to NASA, Central is considered a prime viewing spot for the solar eclipse that will occur Aug. 21. A total solar eclipse is expected to occur at 2:37 p.m. EDT.
Southern Wesleyan University is partnering with the town of Central for Eclipse Over SWU, a free event taking place at the Joe R. Gilbert Track and Field on the Central campus. Southern Wesleyan will give out special protective viewers to the first 3,000 visitors and there will be a live feed on the large video scoreboard at the track for safe viewing by small children.
Also, Southern Wesleyan's Division of Science will host a lecture and lunch at Bryant Lodge from 10 a.m. until Noon, which will be a ticketed presentation.
Gates at the track will open at Noon.
Admission is free to the public and parking is available on a first-come, first-serve basis. For details, visit swu.edu/eclipse. A link to information for safely viewing the solar eclipse can be found at https://eclipse2017.nasa.gov/safety,
Southern Wesleyan University is a Christ-centered, student-focused learning community devoted to transforming lives by challenging students to be dedicated scholars and servant-leaders who impact the world for Christ. For details about degree programs, go online to swu.edu.
Follow SWU:
https://www.facebook.com/southernwesleyan/
http://www.twitter.com/SWU_edu