NASA veteran explores Spirituality and Spaceflight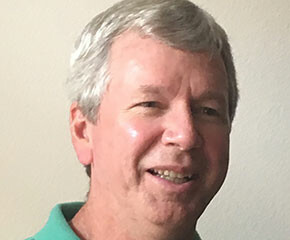 As millions look toward space Aug. 21 to witness a rare total eclipse of the sun, no doubt quite a few of us will reflect on the few men and women who have journeyed outside earth's atmosphere.
Mike O'Neal, a 31-year NASA veteran, tells the story of how many of our nation's astronauts are men and women of great intellect and courage, but also are men and women of great faith.
O'Neal will present "Spirituality and Spaceflight," a multimedia presentation on the role of spirituality in human space flight, including audio and video of astronauts from the Apollo program and the International Space Station. During this multimedia presentation, astronauts will share stories of how they spiritually prepared themselves to go into space, how they practiced their faith while in space, and how space has profoundly impacted their spirituality. Also featured will be Apollo-era audio, a video of an astronaut's worship on the International Space Station, and breath-taking images accompanied by encouraging and moving stories.
O'Neal, who is currently retired from NASA, spent more than three decades working at Kennedy Space Center and was awarded NASA's Outstanding Leadership Medal as well as two Exceptional Service medals. Prior to his retirement from NASA, O'Neal completed a special assignment in which he investigated mechanisms to provide spiritual support for astronauts.
"Spirituality and Spaceflight" will take place at 3:15, Aug. 21 in the auditorium of Newton Hobson Chapel and Fine Arts Center, 737 Wesleyan Drive, on Southern Wesleyan University's Central campus.
Tickets for this informative and inspirational presentation will be available during Eclipse Over Pickens County, in the event area of Joe. R. Gilbert Track and Field. Proceeds from the $5 tickets will go to Southern Wesleyan's Childs Hall renovation project. Seating for "Spirituality and Spaceflight" is limited to 1,000. Contact Joy Bryant at (864) 644-5385 for group ticket reservations.
For details about O'Neal's ministry, visit www.angelquakeministries.com.
Eclipse Over Pickens County will start at Noon at Joe R. Gilbert Track and Field and is a free event, organized by Southern Wesleyan University and Pickens County. For details, visit swu.edu/eclipse.
Southern Wesleyan University is a Christ-centered, student-focused learning community devoted to transforming lives by challenging students to be dedicated scholars and servant-leaders who impact the world for Christ. For details about degree programs, go online to swu.edu.
Follow SWU:
https://www.facebook.com/southernwesleyan/
http://www.twitter.com/SWU_edu