Save the date! March 16 for Grandparents Day at SWU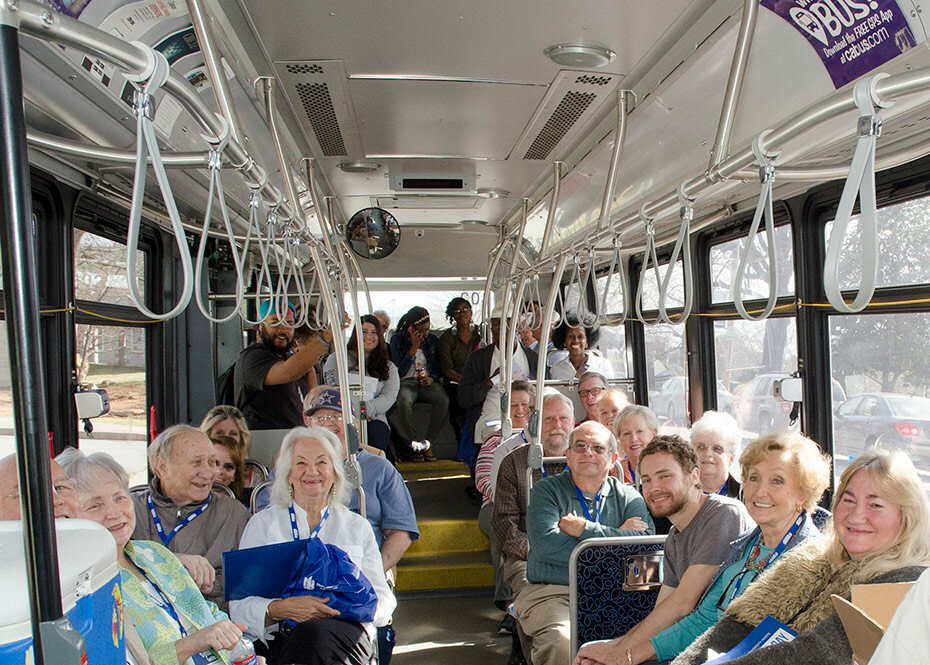 Grandparents Day at Southern Wesleyan University, hosted on Friday, March 16, will be a time for making family connections while getting a taste of campus life, sharing meals with grandchildren, touring the historic campus and taking in a musical production.
It's a day for grandparents and special guests to make new memories with family photos, visit classes and see firsthand their students' campus home. Continental breakfast, lunch and snacks are provided with registration. They can also take advantage of discounts at the Campus Store and Blue Hill Coffee & Tea Co., a free bucket of golf balls at the P.B. Wood Golf Driving Range, as well as participate in an informative new tax changes seminar.
Additionally, Grandparents Day ticket packages include a ticket to "Beauty and the Beast," the student spring musical, at Newton Hobson Chapel and Fine Arts Center. Tickets to the Spring Musical are valid for the 7:30 p.m. performance on March 16. Contact the Division of Fine Arts office, (864) 644-5408 or email , to purchase additional spring musical tickets.
Purchase your Grandparents Day package for just $25 per grandparent or special guest during early bird registration, which is through March 9. After that, tickets will be $30. SWU students can participate in all Grandparents Day activities for free.
For other details about Grandparents Day, contact Leah Moyer at (864) 644-5009 or email . A complete schedule and information about registration can be viewed at swu.edu/grandparentsday.
Southern Wesleyan University is a Christ-centered, student-focused, faith-filled community that offers inventive learning experiences. The university endeavors to prepare its students to be dedicated scholars and servant-leaders who impact the world for Christ. At the same time, it's Southern Wesleyan's desire to practice contagious generosity within the surrounding community. For details about degree programs, go online to swu.edu.
Follow SWU:
https://www.facebook.com/southernwesleyan/
http://www.twitter.com/SWU_edu