Spring Fine Arts Series for 2017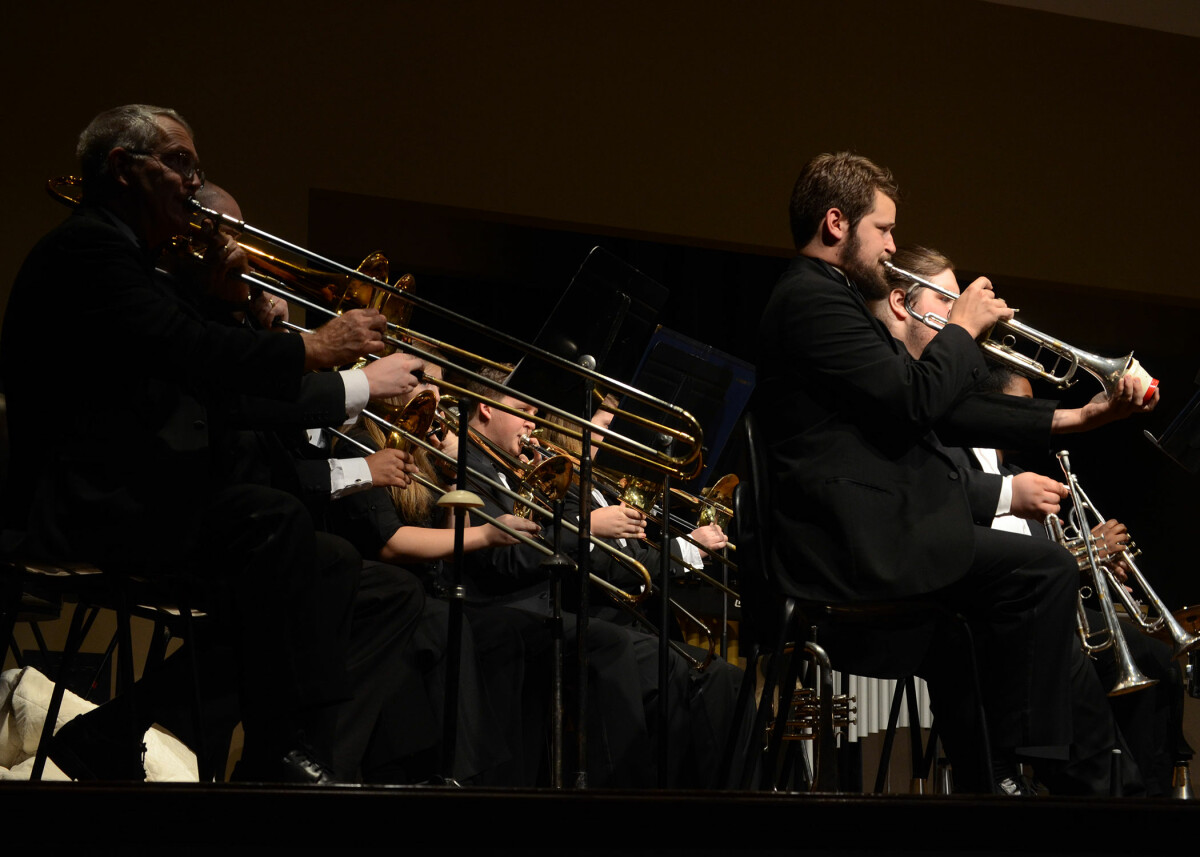 Unless otherwise noted, all events are free, open to the public, and will take place at Newton Hobson Chapel and Fine Arts Center on the university's campus in Central. For details, visit swu.edu/finearts or call (864) 644-5408.
Upper Region Honor Choir Concert - Friday, January 20, 7 p.m.
The SWU Director of Choral Activities, Dr. Don R. Campbell, will conduct the Upper Region Honor Choir after two days of intense rehearsals. Members of the choir include students from many high schools from across the Upper Region of South Carolina as well as high schools from other regions. It is an exciting evening of choral music from future leaders in the arts.
SWU Wind Ensemble Pops Concert - Tuesday, February 14, 7:30 p.m.
Broadway show tunes, movie themes, novelty numbers, and instrumental solos will all be performed in this wonderfully entertaining mid-winter program. This concert is becoming a great audience draw and there will be something for everyone, so come ready to relax and enjoy!
Musica Ecclesia: A Festival of Sacred Music And Giving - Friday, February 17, 7:30 p.m.
Musica Ecclesia is a gathering of local church choirs whose mission is to praise God with their voices in one accord. It is a beautiful evening of sharing across denominational lines. In addition, the SWU Fine Arts works collaboratively with Clemson Community Care to collect for a love offering for them; so, come prepared if you would like to help a great organization do great work.
SWU Jazz Invitational Concert - Thursday, February 23, 6:30 p.m.
The 17th Annual SWU Jazz Invitational returns with local jazz bands from middle school through adult groups jamming together in Newton Hobson…a great "come and go" concert, you can hear a huge variety of music in a single evening while supporting the truly American musical style of jazz. Pizza, soft drinks and other snacks will be available as well in this relaxing program featuring the SWU Jazz Ensemble.
Smokey Joe's Café - Thursday, March 16, 7:30 p.m.; Friday, March 17, 7:30 p.m.; Saturday Matinee, March 18, 2 p.m.; Saturday, March 18, 7:30 p.m.
This year's student production, a dessert theater, will be held in the Newton Hobson Chapel and Fine Arts Auditorium. Smokey Joe's Café is a song and dance celebration of 50s and 60s Rock and Roll music, written by Jerry Lieber and Mike Stoller. For ticket information and details, call (864) 644- 5408.
C.S. Lewis on Stage - Monday, March 20, 7:30 p.m.
Tom Key's adaptation of C.S. Lewis on Stage captures the personality and fiction of the author of "The Chronicles of Narnia" and "The Screwtape Letters." Key has performed this show internationally including appearances at The John F. Kennedy Center for the Performing Arts, Harvard University, Yale University and at Oxford University (by invitation of C.S. Lewis' stepson, Douglas Gresham).
Jazz Ensemble Concert • Thursday, March 23, 7:30 p.m.
Music Majors Formal Recital - Friday, April 7, 4:30 p.m.
Music Majors Honors Recital - Tuesday, April 11, 7:30 p.m.
SWU Wind Ensemble Concert - Sunday, April 23, 3:00 p.m.
This program explores "Past Times" with challenging selections that explore things that have been, recalling memories, events, and lifestyles. This Sunday afternoon program will be a wonderful spring event, featuring guest soloists, as well as student soloists, performing with the Wind Ensemble.
An Opera In Disguise: Verdi's Requiem - Friday, April 28, 7:30 p.m.
Experience this thrilling choral masterpiece performed by the SWU Concert Choir and the Chorale of the Greater Anderson Musical Arts Consortium (GAMAC). The performance will be at Boulevard Baptist Church, 700 Boulevard, in Anderson. Tickets are $20 for adults and $10 for children. SWU students with student I.D. are admitted free. Call the GAMAC office at (864) 231-6174 to reserve your ticket.
Southern Wesleyan University is a Christ-centered, student-focused learning community devoted to transforming lives by challenging students to be dedicated scholars and servant-leaders who impact the world for Christ. For details about degree programs, go online to swu.edu.
Follow SWU:
http://www.facebook.com/southernwesleyanuniversity.central
http://www.twitter.com/SWU_edu