Summer Jazz Camp June 13-17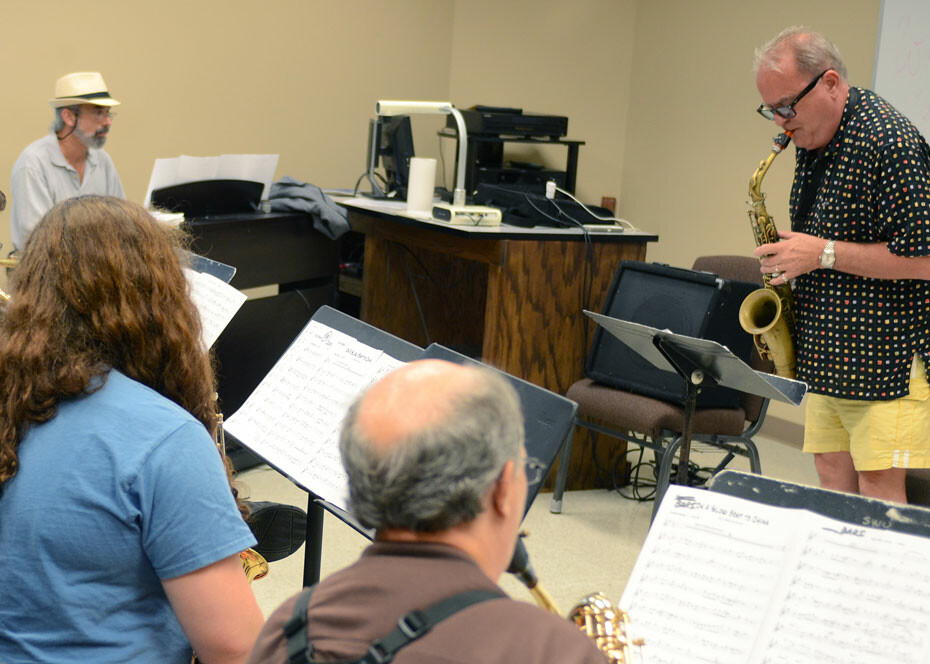 This June, Southern Wesleyan University will host the 16th annual SWU Summer Jazz Experience at Central.
Incredible clinicians in a great setting make the camp a friendly yet fulfilling and fast paced three days. An in-studio recording session, live "club" performances, and great concerts by the clinicians allow students to become very involved in all aspects of the jazz combo.
Improvisational and theoretical skills will be developed and songwriting skills will be explored. Also, master classes and clinician run "jam sessions" will take place daily.
2017 Featured Clinicians will include Jon Thornton (trumpet), Rick Simerly (trombone), Kevin Jones (trombone and sax), Michael D'Angelo (drums), Doug Norwine and Chris Mitchell (sax), Jonathan Lovett (piano), Matt Dingledine (guitar) and David Katillus (bass).
Camp plans include room and board or a discounted rate for commuters. Other discounts are available.
For details and to register online, visit swu.edu/jazzcamp. Or, contact Professor Greg Day at 864-650-8987 or .
Southern Wesleyan University is a Christ-centered, student-focused learning community devoted to transforming lives by challenging students to be dedicated scholars and servant-leaders who impact the world for Christ. For details about degree programs, go online to swu.edu.
Follow SWU:
https://www.facebook.com/southernwesleyan/
http://www.twitter.com/SWU_edu