SWU presents 'The Man from Aldersgate' Nov. 13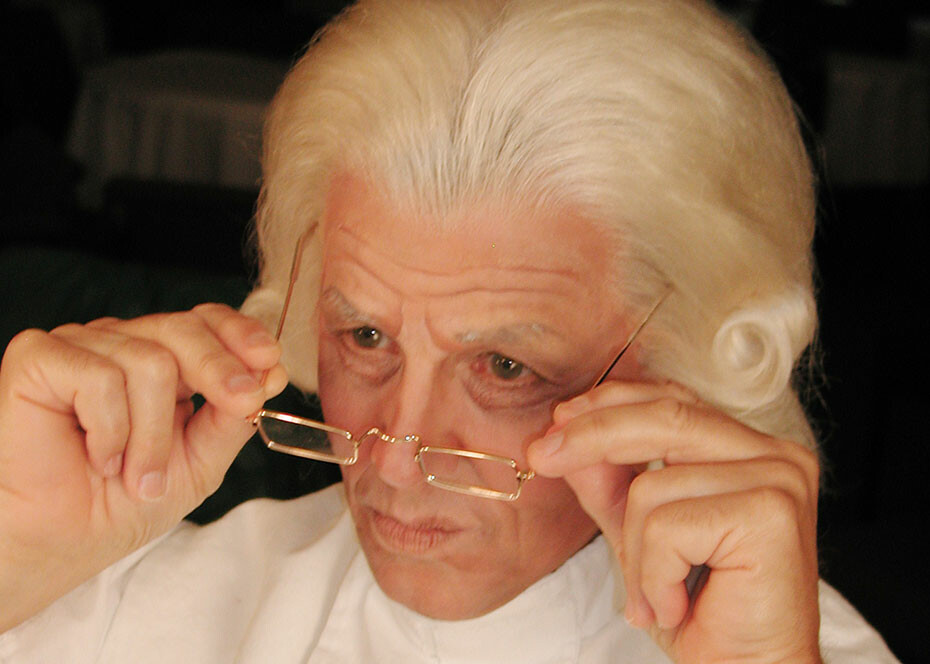 Actor BJ Johnston will bring John Wesley to life in "The Man from Aldersgate," 7:30 p.m. Nov. 13 in ALIVE Chapel, located on the Central campus in the Nicholson-Mitchell Christian Ministry Center.
Through Johnston's one-man performance, the audience will experience the life and times of John Wesley, the man who rode more than 250,000 miles on horseback in the 18th Century to bring spiritual renewal to the English-speaking world. Using Wesley's own words, Johnston tells how Wesley's faith in Jesus Christ sparked a revival that changed the history of England and America.
Johnston has appeared in more than 50 theatre productions throughout America and is now performing "The Man from Aldersgate," compiled from the actual journals of Wesley by playwright Brad L. Smith.
Johnston earned his bachelor of fine arts in acting and a minor in dance from Stephens College, and a master's degree in theatre education from Scarritt College. He also studied at the Wisconsin Mime School and Cambridge School of Ballet. He studied opera and vocal performance at Boston University. Johnston and his family served 13 years as missionaries with Youth With a Mission (YWAM) and he served at Belhaven University as director of development for the arts, annual fund director and assistant to the vice president for advancement.
Admission for "The Man from Aldersgate" is free. For details, contact the Southern Wesleyan University Division of Fine Arts at (864) 644-5408. For information and a complete schedule of fine arts events, visit swu.edu/finearts.
Johnston will also conduct "Word by Heart," a Bible-based workshop that harnesses participants' God-given gifts of imagination and storytelling to drastically improve the accuracy and efficiency of their memorization skills. "Word by Heart" will take place Nov. 14 from 6 until 9 p.m. in The Founders, located on the lower level of the University Dining Commons.
Southern Wesleyan University is a Christ-centered, student-focused, faith-filled community that offers inventive learning experiences. The university endeavors to prepare its students to be dedicated scholars and servant-leaders who impact the world for Christ. At the same time, it's Southern Wesleyan's desire to practice contagious generosity within the surrounding community. For details about degree programs, go online to swu.edu.
Follow SWU:
https://www.facebook.com/southernwesleyan/
http://www.twitter.com/SWU_edu