Office Directory
Dr. Lynn Brown-Bulloch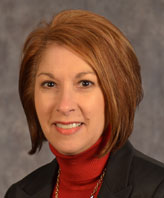 « Back to Staff
TITLE:
Professor of Business and Associate Dean of the School of Business
DEPARTMENT:
School of Business
LOCATION:
School of Business 114
EMAIL:
PHONE:
864-644-5545
SWU P.O. BOX:
1975
PROFILE:

Coming to Southern Wesleyan University with extensive experience in the health care field, Dr. Lynn Brown-Bulloch coordinates the health care administration concentrations and courses for SWU's business program. She also serves as a liaison between school and health care organizations.

Brown-Bulloch began her career as a staff nurse and then moved into administrator positions in the health care and business industry. She was a home health administrator for McLeod Health in Florence, then vice president, business excellence and chief strategy officer for American Stainless in Cheraw. More recently, she worked in higher education as associate vice president for health and sciences at Florence-Darlington Technical College

Brown-Bulloch is a 2007 recipient of the South Carolina Palmetto Gold Nursing Award, was a member of the JCAHO National Home Care Advisory Council, past-president of South Carolina Home Care Association, was a member of the South Carolina Governor's Quality Award Steering Committee, and was a senior examiner in the Malcolm Baldridge National Quality Program.

Education

- DBA – University of Phoenix
- Master's in Nursing Administration – University of South Carolina
- Baccalaureate in Nursing – Medical University of South Carolina
- Associate in Nursing – Southeastern Community College, Whiteville, N.C.
---