Office Directory
Dr. Stephen Preacher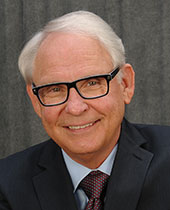 « Back to Staff
TITLE:
Dean of the School of Business and Professor of Business
DEPARTMENT:
Benson School of Business
LOCATION:
School of Business 107
EMAIL:
Send an Email
PHONE:
864-644-5486
SWU P.O. BOX:
1975
PROFILE:

Dr. Stephen P. Preacher brings a wealth of knowledge to the Southern Wesleyan University School of Business.

Having taught for Liberty University, Bob Jones University and Christian Heritage College, Preacher has a passion for student success. In addition to his teaching responsibilities, Preacher served as the Chairman of the Department of Business and Administrative Services at Liberty University, chair of the Division of Business as well as Academic Vice President at Christian Heritage College, liaison officer to the Western Association of Schools and Colleges, Director of the MBA program at Bob Jones University as well as owned and operated a large outdoor equipment and apparel store.

Preacher enjoys traveling and has led several tours of the European Union, which involved meeting officials of the various EU institutions for highly informative lectures on their purpose and function. He has hosted a cruise of the Western Caribbean, with visits to Belize, Cozumel, and Costa Maya, Mexico. Dr. Preacher also visited Fuzhou, China, where he was invited to guest lecture for two weeks at Fujian Normal University's School of Economics as well as its Institute for Marxism Research.

Along with his wife Ronda, he enjoys long hikes and has engaged in a self-guided walking tour of Devon, southwest England, covering 66 miles as well as a subsequent trek visiting the villages in the Cotswolds, England for nearly two weeks, covering over 75 miles. Among the highlights of such hikes are visits to the village churches, some dating back nearly a thousand years. This provides historical interest as well as an opportunity for spiritual refreshment and quiet reflection on God's grace.

In addition to his teaching responsibilities, Dr. Preacher is a member of the Oxford Round Table, Oxford, England. He also maintains active involvement with the Southern Management Association, World Affairs Council, the Foreign Policy Research Institute, and the Potomac Institute for Policy Studies. Prior to entering the teaching field, Dr. Preacher was a licensed real estate agent and served as Vice President of the company. He was later licensed in the securities industry and practiced financial planning in San Marcos California.

Dr. Preacher is delighted to join the community of Southern Wesleyan, and is enthusiastic about helping to build the School of Business and expand its programs for future growth.

Education

BA in Religion, Bob Jones University; Greenville, S.C.
MS, MBA; National University; San Diego, Calif.
Doctor of Business Administration; International
Business emphasis, United States International
University, San Diego, Calif.
---