Office Directory
Rev. Andrea Summers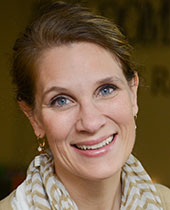 « Back to Staff
TITLE:
Assistant Professor of Religion
DEPARTMENT:
Division of Religion
LOCATION:
Nicholson-Mitchell 109
EMAIL:
Send an Email
PHONE:
864-644-5685
SWU P.O. BOX:
1877
PROFILE:

Rev. Andrea Summers joined the faculty of Southern Wesleyan University in 2018.

Summers brings into her new role at Southern Wesleyan many years of experience as a teacher, pastor, writer and advocate. She has served in various leadership roles within The Wesleyan Church and beyond. As a speaker who travels internationally to churches and conferences, she shares her passion for seeing the transformative power of Scripture come alive in various communities and contexts.

Most recently, Summers has served as the director of Sacred Alliance, a center affirming and advancing the gifts of women in ministry and leadership at Wesley Seminary. Before this, she served as The Wesleyan Church's director of ministry for women, where she played a key role in launching several key initiatives such as: ALIVE, a national, multi-site women's conference that helped redefine Wesleyan women's ministry, the Wesleyan Justice Network, the Annesley Writers Forum and Mustard Seed Gatherings. These experiences have helped to build Summers' reputation as an agent of redemptive work and an advocate for reconciliation.

Alongside her work with Sacred Alliance at Wesley Seminary, Summers also serves in several key volunteer roles including the oversight of the ministerial student-ordination process for all ministerial candidates at 12Stone Church, a Wesleyan Church serving greater Atlanta from multiple campuses. Notably, she also serves the Lausanne Movement in their Mentoring Initiative, connecting a global network of innovative leaders joined in the work of God all around the globe. Presently, she is co-authoring a book entitled "Naked Souls: the Art of Spiritual Friendship."

Summers has served as an adjunct faculty member for Indiana Wesleyan University and Wesley Seminary. In her early career, as an ordained minister, she served on staff at both College Wesleyan Church in Marion, Ind. and at Heritage Wesleyan Church in Rock Island, Ill. She completed her undergraduate degree with honors from Indiana Wesleyan University, and an M.Div. with honors from Asbury Theological Seminary. She is currently working on a D.Min. at Candler School of Theology at Emory University.
---