Office Directory
Dr. Kimberly Strike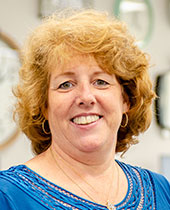 « Back to Staff
TITLE:
Graduate Faculty and Coordinator of Doctoral Studies and Professor of Education
DEPARTMENT:
School of Education
LOCATION:
Newby Education Center
EMAIL:
Send an Email
PHONE:
864-644-5351
SWU P.O. BOX:
1815
PROFILE:

Dr. Kimberly Strike brings three decades of experience as an educator into her leadership role over the Ed.D. program at SWU. Most recently, she has served as associate professor and program leader at Concordia University in Chicago. Strike's experience has been shared throughout the corridor of Chicago to Milwaukee, including a state appointment to assist with a turn-around district in Illinois, work with voucher schools in Milwaukee and appointment to turn around a UW charter school in Wisconsin.

Her research has been published in several scholarly publications on topics that include mentoring, performance and accountability. Strike has also been a presenter at several national and international conferences. She has done presentations for the Carnegie Summit in San Francisco, "Identifying and Growing Internal Leaders: A Framework for Effective Teacher Leadership" and has presented Webinars for the Center for Success/Education Alliance Partnership.

Education

- Ph.D. in curriculum and instruction (minor in administration/supervision) from Marquette University (Wisc.),
- M.Ed. in curriculum from National Louis University (Ill.)
- BSE in elementary education from the University of Wisconsin.

Areas of Specialty/Interest

- Curriculum, Instruction, Assessment and Professional Development
- Educational Leadership
- Teacher Leadership
- Mentoring and Coaching

Things you may not know about Dr. Strike

Dr. Strike recently completed the Carolina Waterfall Challenge, a list of 100 waterfalls in N.C. and Upstate S.C. Through the encouragement of her hiking buddies, she has now accepted the Adam's 500 list of waterfalls as the next challenge.
---