Finish your ministry
prep
quickly
and affordably.
God is calling you. The Church needs you. If you're looking to take that next step toward ordination, seminary, or the credentials you need in order to answer that calling—meet our Flex Ministry Program. This dynamic program gives you the freedom to dual-enroll, finish your bachelor's degree in religion, ​or ​pursue your ordination requirements with the resources you need, not the ones you don't. Click here if you are ready to apply, or scroll down to learn more!
The Flex Ministry Program at SWU is flexible and affordable—designed for eager learners of all ages. Engage world-class content experts and complete your degree from the comfort of your own home while working in your current church or ministry. This program is affordable, flexible, and self-paced. Plus, we'll try to find a way to convert your prior experience to college credit!
Earn credit for prior experience.
Your education, your way!
Flexible
Various religion and bible courses, regularly offered
Self-paced
7-14 weeks per course (or less)
Prior Learning Assessments
Earn credit for ministry and training experience
Affordable
$429 per course
Accredited
Southern Association of Colleges and Schools Commission on Colleges
Read more about accreditation.
Scroll down for answers to your FAQs!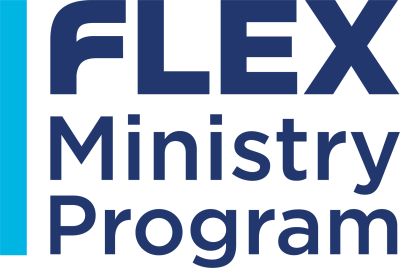 ---
Apply Online in 15 Minutes
It only takes 15 minutes to apply to the Flex Ministry program.
Click here to learn about Flex Ministry Program success stories.