The Division of Religion is proud to announce an expansion of language courses offered this coming fall.
The old theologians used to say that a good translation is the Word of God in substance, but the Hebrew-Greek originals are the Word of God in substance and in the very words. The voice of the Living God; infinitely precious.
Language-learning does not require great genius; it requires toughness and consistency. You can do this!
Multiple class formats to fit your schedule.
Classroom - Each class will be offered on the main campus in Central in a traditional, in-person classroom format.
Live Online - Students may join the class live online through Canvas (our online learning management system) and even interact with the class.
Online Recordings - Students may watch recordings of the class at a time that fits their schedule and interact with the professor through online correspondence.
If you are interested in taking any of these courses in Fall 2017, please contact Dr. Steven Dilday at or 540-718-2554.
Pastors: 50% off tuition
Apply now online (select "Gateway to Learning Student")
---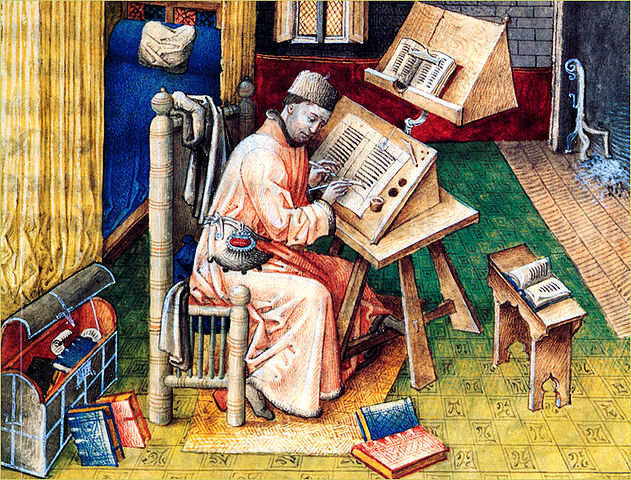 ---
New Testament Greek
For 4,000 years, the world waited for the fulfillment of the ancient promise that Eve would have a Son that would destroy the works of the Devil and redeem fallen humanity. The New Testament proclaims the fulfillment of that promise in Jesus Christ, in the most important words ever written.
---
Old Testament Hebrew
The Hebrew Old Testament is full of wonders; you have before you an opportunity for access to these marvels. Learn to read the Old Testament in its original language.
---
Latin
For millennia, scholars of Western Europe communicated in Latin, and the language of medicine, law, and theology remains tied to Latin to the present day. Generation after generation, scholars were trained in the learned tongue until relatively recently. But the benefits of Latin education remain: mental discipline, better understanding of English grammar and vocabulary, familiarity with the vocabulary of the old learned disciplines, and immediate access to the oceans of literature that remained locked up in Latin. You now have access to this wealth!
Better understanding of English grammar and vocabulary
Improve SAT, LSAT and MCAT scores
Available on campus or fully online