A medical foundation to lead and serve in healthcare
Pre-Med Majors Go Beyond the Basics
As a Pre-Medicine/Pre-Dentistry major, you will learn to integrate faith with learning in biology and be able to discuss ethical implications, even at the global level, in biology. You will develop competency in biochemistry, cellular and molecular biology, genetics, organismal biology (e.g., botany, zoology, microbiology), anatomy and physiology, environmental science, and scientific literacy. You will learn many tools utilized in biology, including many types of microscopes (e.g., fluorescent, electron, polarizing), spectrophotometers, electrophoresis apparatus, computer-based data acquisition equipment, many physiological instruments and various types of other equipment used in a laboratory and research setting.
Prepare for dental or medical school
You might consider a Pre-Med major if you have a desire to advance to medical or dental school or plan on a career in health services or the healthcare industry. Your faculty advisor will work with you to help you fulfill your medical school requirements during your undergraduate degree program at SWU.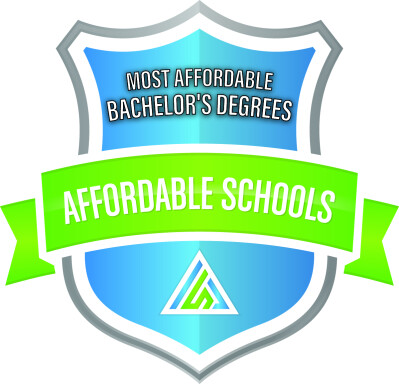 Named one of the Most Affordable Pre-Medical Degrees for 2020 by AffordableSchools.net.
Alexa Bombich - Pre-Med Major
Matt Morgan - Pre-Med Major
I didn't realize how much of a privilege it was to have the opportunity [to do research with a faculty member] in undergrad until I got to medical school and found out that most of my classmates with that sort of research experience were only able to do so in a master's or Ph.D. program.
- Reagen Welch, Biology Pre-Med Graduate
"SWU has prepared me for medical school in several ways. The professors not only taught in great detail but they also gave unique examples that stuck with me. This not only helped me learn the material but has also prepared me for the level of in-depth learning that is expected in medical school. The study technique I learned while taking Anatomy & Physiology is what I use today in medical school. It has helped me immensely. Knowing how to study and how much would be expected of me in medical school was something that my time at SWU taught me."

Caitlyn Cross, Pre-Med Graduate
Graduate Schools
Our graduates from this program have been accepted into graduate schools including:
Department of Energy Scholars internship
Campbell University School of Osteopathic Medicine
Edward Via College of Osteopathic Medicine
East Tennessee State University
Medical University of South Carolina
Presbyterian College of Pharmacy
University of Alabama
University of Georgia
University of Kentucky
University of Nebraska
University of North Carolina
University of South Carolina
University of Texas
Wake Forest University
Washington University (St. Louis, Mo.)
Western Carolina University
Graduate Programs
Graduate school programs that go well with a biology or pre-medical degree:
Cytotechnology
Dental School
Extracorporeal Circulation Technology
Health Administration or Management
Medical School
Osteopathy School
Medically related research degrees
Nursing
Occupational Therapy
Physical Therapy
Pharmacy School
Physician's Assistant
Veterinary School
Speech pathology
Optometry School
Career Preparation
This program opens the door to many career possibilities (some require graduate work), including:
Advisory or consultant work
Biotechnology and genetics
Chemical manufacturing
Clinical testing
Cosmetics
DHEC employee
Ecologist (e.g., for Duke Power)
Environmental testing and remediation
EPA employee
Fisheries
Food, nutrition, agriculture
Forensic Science
Forestry
Groundwater studies and remediation
High School Biology Teacher
Microbiologist (e.g., CDC)
Microscopist
OSHA employee
Pesticide residue analysis and standards
Pharmaceuticals
Sale of biological and chemical supplies or pharmaceuticals
Sewage treatment or waste disposal
Soil science
Zoo or aquarium
Graduate Experience
Our graduates have gone into a number of careers including:
Laboratory technicians at such universities as Clemson University and the University of North Carolina.
Professors at Duke University, University of Georgia, Emmanuel College
Doctors, dentists, physical therapists, physician assistants, nurses, certified massage therapists, speech pathologists, optometrists, podiatrists, and other medically related fields.
Chemists and biologists for Duke Power, Milliken Corporation, Michelin Corporation, Nutra, and other industries.
High school biology and science teachers, including one who was the outstanding biology teacher in all of South Carolina in 2010.
Forensic scientists
Pharmacists and pharmaceutical sales representatives
Biologists at Tennessee Aquarium and Ripley's Aquarium