Southern Wesleyan University administers the state-funded Project Read© grant. This grant's purpose is to provide exceptional and unique training to K-5 and special services teachers of all grades in South Carolina using the Project Read© curriculum.
Project Read© is a complete language arts program designed to respect all learning profiles. Research-based and student-tested, Project Read© has been proven to cultivate knowledge, promote academic independence, and foster personal integrity. Language Circle Enterprises exists to ensure that every child, no matter their circumstance or ability, has the opportunity to understand, embrace, and enjoy the many components of the written and spoken word.
Project Read© courses do not apply toward Read-to-Succeed certification.
Education Credits at No Cost
Materials and training funded by the state grant at no cost to the participant.
Participants may receive 3 graduate credit hours for $50 through Southern Wesleyan University,
Or participants may audit a course at no cost and receive 24 recertification points.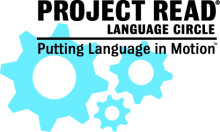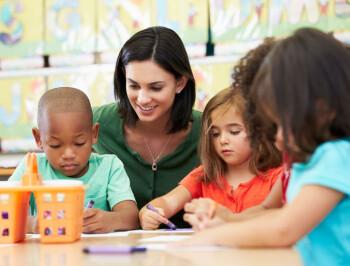 Learn more
Our focus is on whole or partial-school training and coaching in order to provide accurate implementation and teacher support. If you wish to bring this dynamic language arts curriculum to your school or simply want more information about the grant, please contact:
Peggy Bodie
Project Read Coordinator 864-644-5343

---
Four Course Options
Project Read© consists of four curriculum strands: phonics, linguistics, reading comprehension, and written expression.
PHONICS:
EDUC 5813 - Decoding and Spelling Strategies for Elementary Teachers
This reading-decoding curriculum is basic, explicit phonics starting with phonemic awareness, proceeding to sound/symbol correspondence, syllabication, and ultimately to context. It uses multi-sensory strategies and materials delivered through direct, concept teaching. Early Education targets students in Pre-K and Kindergarten, while Primary Phonics reaches students in grades 1 through 3.
READING COMPREHENSION:
EDUC 5833 - Structure and Format of Language for the Elementary Classroom
This course presents the underlying structure and format of language in both expository and narrative forms. The course is divided into Report Form (expository) and Story Form (narrative) information. It teaches the process of analyzing the underlying structure of expository and narrative writing and is presented in a sequential, dependent order of concepts and skills. Students are assisted in the independent application and transfer of concepts and skills into other curriculum areas. Report Form is targeted for students in grade 2 through adult. Literature Connection is targeted for students in grade K through 5. Story Form/Narrative is targeted for students in grade 6 through adult.
WRITTEN EXPRESSION:
EDUC 5853 - Word Function in Sentence Structure and Paragraph Development
Designed on the theory that students need to understand the function of words in written language to assist them in expressing their own thoughts through writing, Written Expression gives students mastery of sentence structure as well as paragraph development and composition. It begins with the concepts of a simple subject and predicate, then to expanding the predicate area, describing the subject, and on to the development of paragraphs and multi-paragraph compositions. Sentence structure is targeted for students in grade K through adult. Paragraph writing is targeted for students in grade 3 through adult.
LINGUISTICS:
EDUC 5863 - Decoding Approach for Older Students with Difficulties in Reading
Linguistics is a decoding and encoding approach for older students who are still having difficulty mastering the reading process. The course presents the history of written language, phonology, morphology, syntax, vocabulary, affixes, roots, and word origins. Spelling is taught through the application of grapheme origin, frequency of use and place value organized into units of study. Linguistics targets students in grade 4 through adult and is approved as part of ESOL certification.