2019 Faculty and Staff Chapel and Service Awards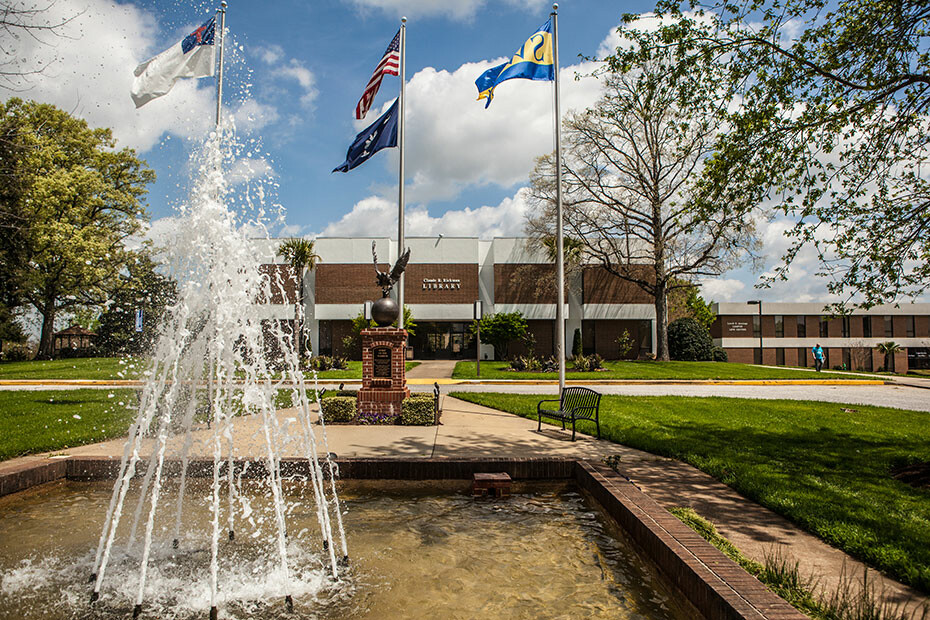 Southern Wesleyan University recognized employees for their years of service Aug. 14 during the annual Faculty and Staff Chapel and Service Awards.
During the chapel, Dr. Steven Hayduk, chair of the Division of Social Sciences, gave an opening prayer, Dr. Todd Voss, SWU president, gave welcoming remarks, Revs. Bob and Gail Kerstetter and University Singers members led in musical worship and Rev. Ken Dill gave the devotion. Faculty and staff also took part in a communion. Martha Ervin, administrative assistant to the provost and Staff Council chair, gave the benediction.
Also recognized were new faculty members:
Derek Forrester, assistant professor of recreation and sport management; Dr. Tyler Watts, assistant professor of e-learning and instructional design; Dr. Janice Young, assistant professor of education and coordinator of field studies.
Additionally, staff members hired over the past year were recognized:
Kayla Achenbach, advancement caller; Steve Bolding, HVAC technician; Andrew Bryant, assistant residence director; Darius Carter, PASS intern; Harley Vavallo, residence leader (OneLife); Bradley Coker, on campus admissions counselor; Dr. Chris Confer, vice president for student life; Tad Day, event and stage manager; Scott Drury, vice president for advancement; Rachel Edens, data entry assistant; Drew Emory, director of compliance; Anna Marie Garrett, security officer; Morgan Haney, on campus admissions counselor; Jordan Hargrave, advancement caller; Davis Hendricks, student success intern; Andrea Herd, secretary for counseling and health services; Claire Keffer, athletics business coordinator; Michael Mavis, sports turf technician; Robin McDonald, administrative assistant for Quest Youth Theology Institute; Linda McClung, advancement operations and donor care specialist; Wes Pate, director of campus activities and intramurals; Josh Quarandillo, head men's soccer coach; Madison Ramey, data entry assistant; Deborah Rhodes, administrative assistant to the vice president for student life; Thomas Robinson, security officer; Kelsey Saunders, assistant residence director; Karen Simmons, administrative assistant for the physical plant; Susie Simmons, financial aid counselor (on campus); Erica Smith, human resources coordinator; Jon Timmerman, maintenance assistant; Crystal Watson, student accounts representative; Jacob Wiles, program assistant (TriO Student Services); Jami Wright, advancement caller; Savannah Youngblood, cashier.
Southern Wesleyan University is a Christ-centered, student-focused learning community devoted to transforming lives by challenging students to be dedicated scholars and servant-leaders who impact the world for Christ. For details about degree programs, go online to swu.edu.
Follow SWU:
https://www.facebook.com/southernwesleyan/
http://www.twitter.com/SWU_edu
http://pinterest.com/swuedu/
http://instagram.com/swu_edu