A view of God's calling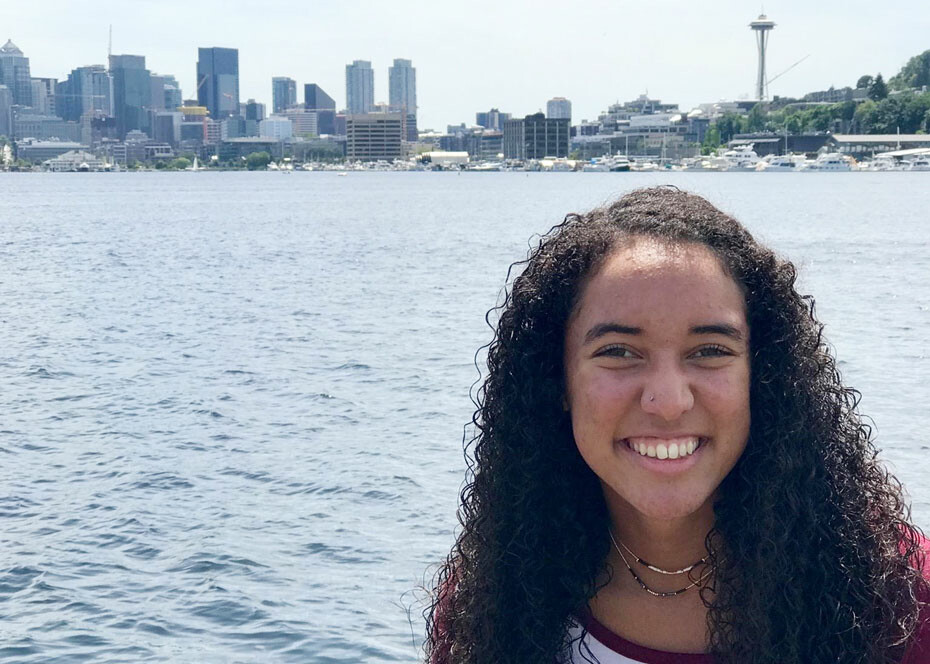 From the top of Columbia Tower, it seems as if you can see all of Seattle.
As Jordan Hargrave looked over the city from the tower, she marveled at the beauty.
Hargrave, a 2018 Southern Wesleyan University Exercise Science graduate, heard someone in her group saying, "think of all the people here who don't know Jesus."
Hearing that, Hargrave felt her heart becoming burdened. Her thoughts turned to the spiritual darkness that lay all around her.
"It was a very overwhelming and urgent feeling of 'I want to be sent' and continue to live on mission for the Lord daily and not just doing a summer thing," Hargrave said, recalling the moment she felt God was calling her into Christian ministry.
Hargrave was serving in Washington as part of Summer LINK, a 6-to-10 week mission opportunity offered through Generation LINK. Generation LINK trains young adults through the local church to be lifelong disciple-makers, whether as future pastors, church planters, missionaries, or men and women in the marketplace. Churches receive participants to disciple and equip, with the intention of sending them out on mission. They offer opportunities to serve across the U.S. and internationally.
Hargrave became involved with Generation LINK through Crosspoint Church, located in Clemson.
"In Seattle, you have, Boeing, Microsoft and Amazon; a lot of people are focused on their wealth and don't see a need for the gospel," Hargrave said. "Crosspoint has a church plant there. It's been there about six years now. We did a VBS (Vacation Bible School) camp and sports camp. We would continue to love on the kids and build relationships with the parents."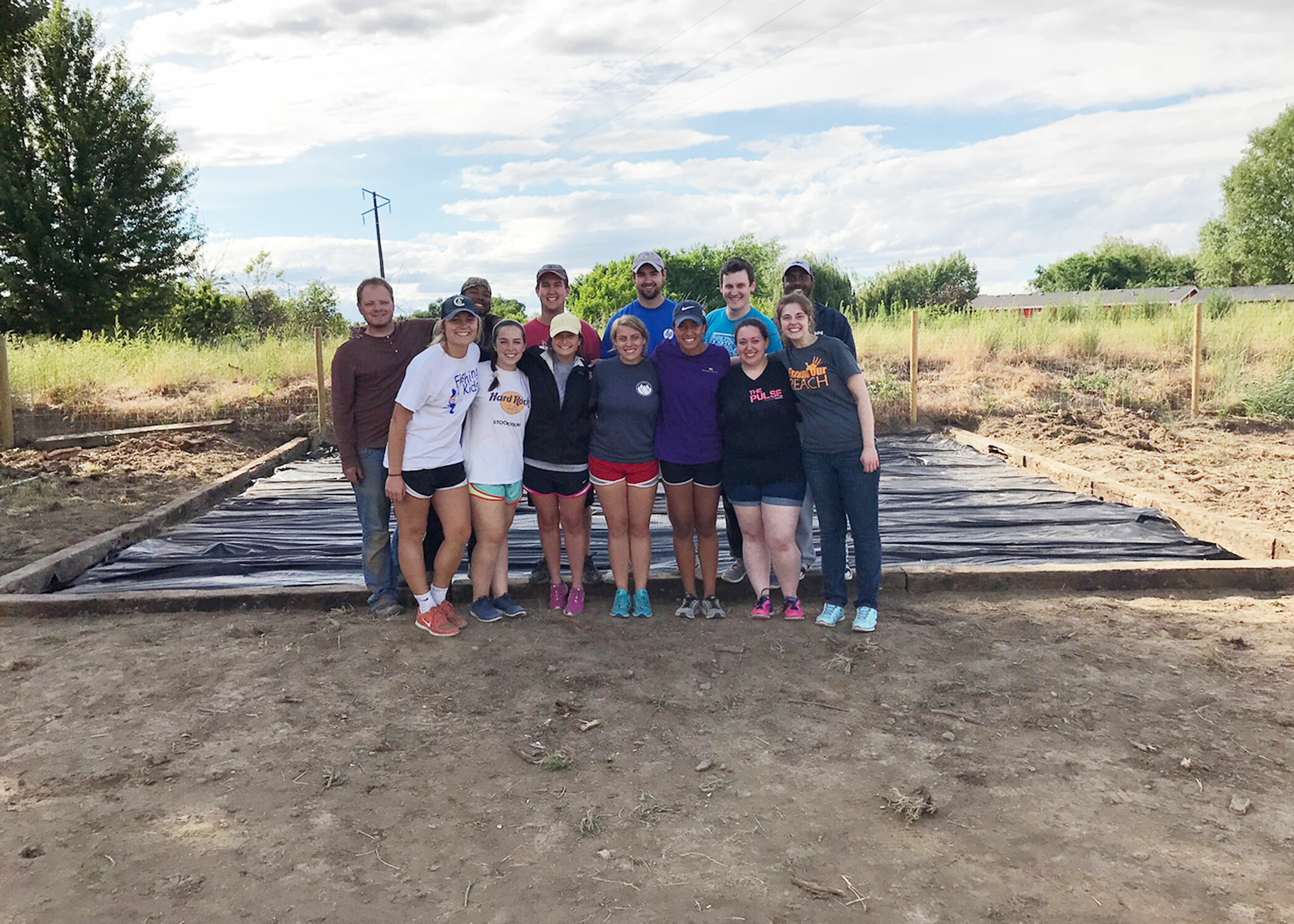 Hargrave also traveled to Othello, Wash., a town in the flat, drier, eastern part of the state. At Othello, she and others in her Summer LINK team sought to build relationships with a relatively unreached group of people.
"We partnered with a family there – they have three kids – their backyard is exposed to most of the neighborhood, so we helped them build a foundation for a playground. They're using that as a ministry tool," Hargrave said. "We were partnering with them, doing prayer walks throughout the community and helping them in any way they needed – it was really cool."
Finding a faith-filled community
Hargrave enrolled at Southern Wesleyan University and ran on the newly-formed Women's Track and Field Team. When she came onto the Central campus, she wasn't a Christian, but she soon experienced Christ's love through coaches, classmates and others. Greg Theil, her track and field coach, was a source of encouragement.
"The Bible studies that coach (Theil) had – and still has – helped me see more of God and who He is. Coach always had an open door to ask him questions, vent to, cry – anything," Hargrave said. "Dr. Joe Crosby was a huge positive influence, encouraging me academically and spiritually; He definitely pushed me outside of my comfort zone and prepared me well for the real world after graduation."
Though she was baptized her freshman year, Hargrave felt she was basing her spiritual life on works and wasn't fully trusting in Christ.
"I think the Lord was continuing to reveal Himself in my life. When Rachel Ronco shared the gospel with me in my apartment one night, I felt totally free of all my works – just truly trusting in the Lord and what He did for me at the cross. I got re-baptized in February of this year at Crosspoint," Hargrave said.
At Crosspoint she works in children's ministry helping teach in Sunday morning children's worship classrooms and Sunday night Kids Connection bible studies. She is also involved in on-campus evangelism at Clemson University and recreational activities.
Hargrave is also studying at Southeastern Baptist Theological Seminary and wants to become involved in sport ministry.
Southern Wesleyan University is a Christ-centered, student-focused, faith-filled community that offers inventive learning experiences. The university endeavors to prepare its students to be dedicated scholars and servant-leaders who impact the world for Christ. At the same time, it's Southern Wesleyan's desire to practice contagious generosity within the surrounding community. For details about degree programs, go online to swu.edu.
Follow SWU:
https://www.facebook.com/southernwesleyan/
http://www.twitter.com/SWU_edu