April White Pugh named SWU provost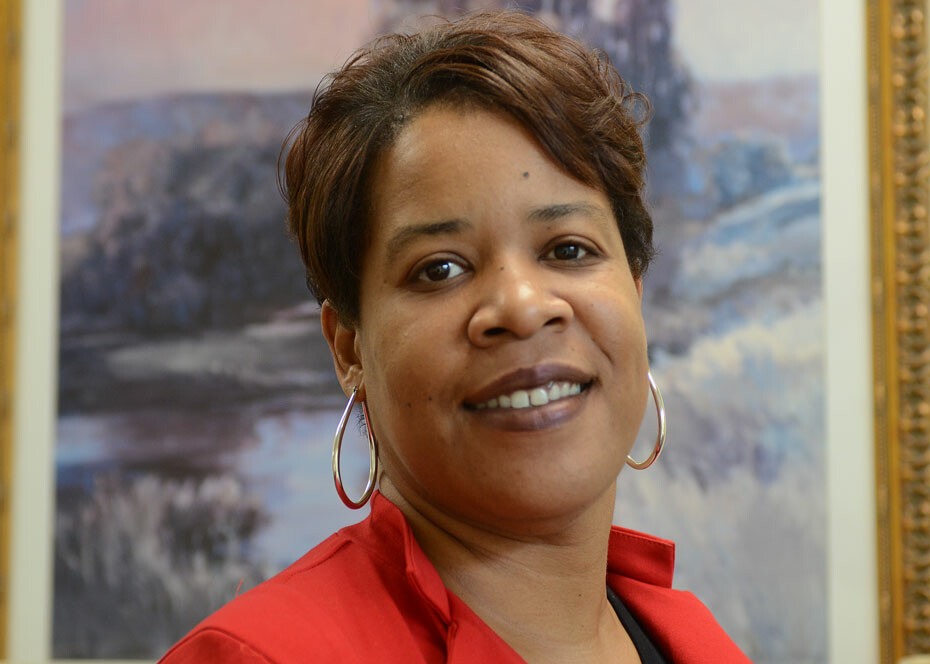 Southern Wesleyan University announced the selection of Dr. April White Pugh as provost.
University President Dr. Todd Voss commented that there was "overwhelming" support for making the provost position permanent for Pugh from all sectors of the campus. Pugh has been serving as interim provost since June 2019 and previously served Southern Wesleyan as vice provost for academic affairs and associate vice president for academic excellence. She becomes the university's first African-American administrator.
As interim provost, Pugh demonstrated leadership in efforts to recruit, retain and develop a strong, talented and culturally diverse faculty and staff. She has also played an integral role in the expansion of online degree programs and ensured appropriate preparation for accreditation reviews.
Pugh earned her BS in political science and her MS in adult education and human resource development from Florida State University. She has a doctor of philosophy in psychology-industrial and organizational psychology specialization from Capella University.
Prior to coming to Southern Wesleyan, Pugh served as assistant dean for academic affairs at Bainbridge State College in Donalsonville, Ga., and was also the college's director of academic planning and compliance. She was also assistant to the provost and vice president for academic affairs at Tallahassee Community College in Tallahassee, Fla.
Voss said, "I believe our next many years will be blessed by her ministry and her care for our total community, and the best is yet to come for SWU. Her passion for enhancing the student experience is contagious, and her commitment to our mission is second to none."
"Dr. April White Pugh embraces SWU's commitment to inventive learning. She blends a student-focused vision for academic innovation, technology and experiential learning with a strong commitment to faculty development," said Scott Drury, vice president for advancement. "As Provost, Dr. Pugh is uniquely qualified to lead SWU to new levels of academic success."
Melanie Gillespie, associate vice president for student financial services, said of Pugh, "Her diligence, strong work ethic, and passion for students is evident in her daily interactions with both students as well as faculty and staff." Ellen Pate, director of Southern Wesleyan's Career Services Office, commented that Pugh "thrives in listening and understanding the needs of faculty and staff and working with them to generate new ideas and solutions."
"It is a blessing and honor to be selected permanently for the Provost role," Pugh said. "Over the weeks, months and years ahead, I look forward to continuing my alongside academic deans and faculty to determine what a good quality educational experience is at SWU; alongside Student Life professionals in determining how we can extend learning outside of the classroom in ways that develop students beyond the intellect, yet still supports it. I also look forward to my work with enrollment management, uncovering the hidden talents and gifts among faculty, staff, and students that will help the world know exactly who we are without ever having set foot on our campus. I pray with expectation and a heart ready to offer continuous thanks for all that is to come."
Southern Wesleyan University is a Christ-centered, student-focused learning community devoted to transforming lives by challenging students to be dedicated scholars and servant-leaders who impact the world for Christ. For details about degree programs, go online to swu.edu.
Follow SWU:
https://www.facebook.com/southernwesleyan/
http://www.twitter.com/SWU_edu
http://pinterest.com/swuedu/
http://instagram.com/swu_edu