Attractive new entrance design enhances safety, aesthetics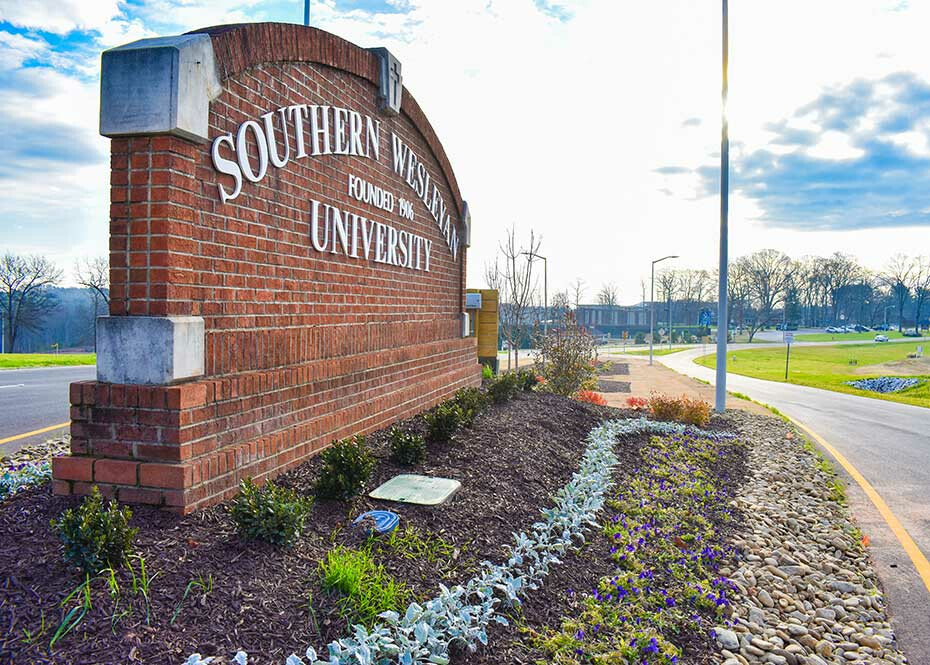 Entering Southern Wesleyan University just got easier, thanks to improvements to the main entrance at S.C. Highway 93. Extra lanes have been added to accommodate traffic turning onto the campus, including a divided roadway at the entrance and new turning lanes along the highway. Lighting has also been added to enhance safety for motorists. Also, attractive landscaping is in place, providing a pleasing first impression to visitors.
The project represents a successful collaboration of Southern Wesleyan with the town of Central and the South Carolina Department of Transportation.